It goes without saying that Shiny Pokemon are some of the popular pokemon in Pokemon Go. This is mainly because they have a distinct appearance from their original counterparts and acquiring them gives players a special feeling. New as well as veteran players, both look for shiny pokemon to complete their Pokedex and to brag about it to their friends. Well, in this guide, we'll be sharing all the details about Shiny Porygon and its spawn rate in the game.
The release of Pokemon Go thrilled many players as it includes tons of pokemon that were featured in previous games and anime. In addition to it, the shiny versions of the pokemon were also included that became an instant hit in the community ever since the game was released in 2017. You might be wondering what's the point of catching them in-game. Well, it depends on players and those who like to play competitively and achieve a 100% completion rate that includes catching every shiny pokemon and enjoying collecting them, given their rarity and how difficult it is to obtain them, it becomes a goal that many are ready to accomplish. For this sole reason, the shiny pokemon are in demand. If you're looking to catch one of the popular Shiny Porygon pokemon, continue reading the article.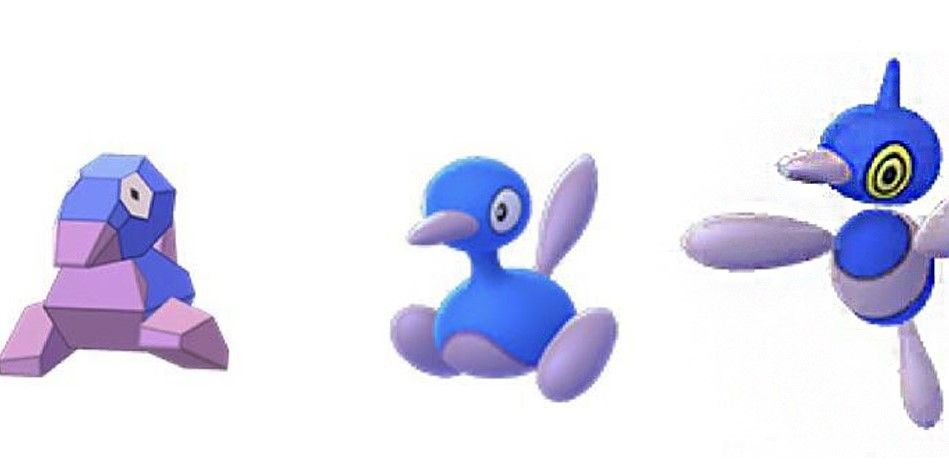 Pokemon Go Shiny Porygon
Porygon is one of the normal type pokemon in the game and was first introduced in Generation I. It has a max CP of 1944 in Pokemon Go and the rest of its stats are mentioned below.
Attack – 153
Defense – 136
Stamina – 163
Like the others, Porygon also has a shiny version available in the game that has a violet color body and a blue head. The base Porygon is fairly easy to get after playing a few matches, while the Shiny Porygon on the other hand is very difficult and players have to be extremely lucky to get it.
According to theSilphRoad that covers every data about pokemon and where they can be acquired have mentioned that the normal Porygon has 94% certainty of spawning in the game while the shiny Porygon has a mere chance of 11/5,149. Players who are new to the game might get discouraged because of low numbers, but don't give up, if you're lucky you'll get it in 11 tries and if not, you can play the game more and attempt Go Battle League events, do raids, and Spotlight Hours to increase your chances of getting a Shiny Porygon in Pokemon Go.
We hope that you enjoyed reading this article, stay tuned for more updates about Pokemon Go and other news in Digistatement.