Niantic has brought a myriad of changes to Pokemon Go in the wake of the Coronavirus outbreak. Players are receiving Triple Stardust & XP for the first Pokemon catch of the day.
Also, some changes have arrived for Gifts. The number of Gifts that players can open daily has been increased to 30 & the number of gifts that you can carry in your inventory has been increased to 20. Gifts will also contain more Poké Balls.
Coming to the topic, Niantic has announced another Mystery Bonus Hour for March 2020. Pokemon Go Mystery Bonus Hour will take place today, on March 5 from 6 pm to 7 pm in your local time zone.
Players will get double XP for evolving Pokemon during this event hour. If you still need XP to level up, consider a lucky egg even for more XP. Have a look at the infographic below regarding today Mystery Bonus hour.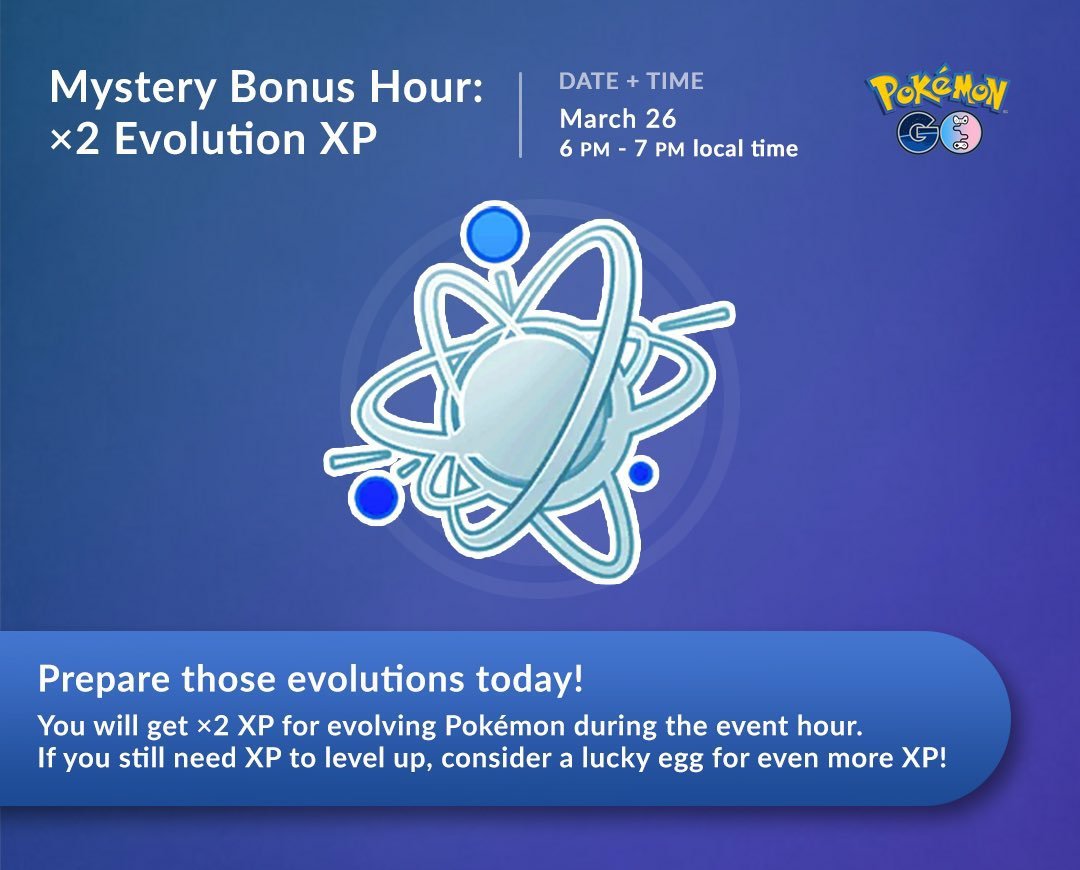 Rest assured, we're keeping a close eye on all related developments, and will update the story with relevant info as and when we come across any. So, if you're excited about the Mystery Bonus Hour, stay tuned for updates.