Pokemon Go is a massively popular Pokemon game that has been developed to play while moving and traveling. It requires that the player moves around the world to catch and train pokemon which can then be used in battles and leveled up. Leveled up pokemon can be evolved or used in raids and against gym trainers to get rewards and bonuses in the game. Pokemon Go takes its pokemon from the various pokemon games that periodically release and introduce new pokemon under new generations. The last generation release of the Pokemon franchise were Pokemon Sword and Pokemon Shield(since Brilliant Diamond and Shining Pearl were remakes). In this article, we are going to be taking a look at the Pokemon Go Koraidon Release Date: When it will be available.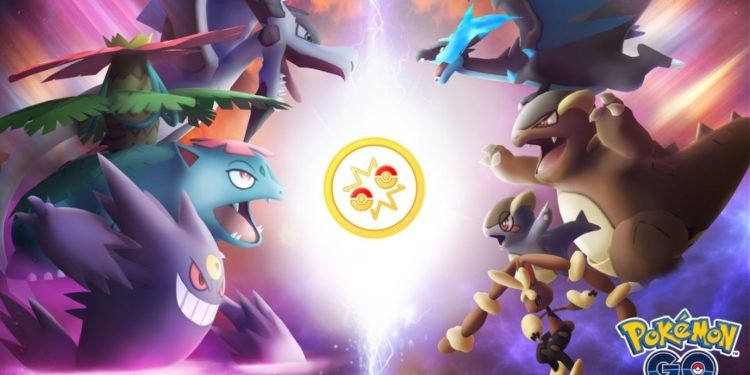 Koraidon is the new legendary that has been unveiled with the Pokemon Scarlet and Pokemon Violet trailer and is going to be exclusive to the Pokemon Scarlet version of the game. Like a few other games in the series, the newly revealed games will also feature an open-world system and will introduce 4 player co-op for the first time in the franchise. These games will also feature new starters and a few new wild pokemon that can be captured and trained by the players when they take on the challenges in the regions of these newly upcoming games.
Pokemon Go Koraidon Release Date: When it will be available?
Pokemon Go was released in 2016 and since then has amassed much popularity and has a dedicated and loyal player base. To keep these players engaged and keep them coming back to the game, the developers often pick pokemon from the generational releases and make them available in Pokemon Go as well. This makes it possible to find pokemon that are otherwise exclusive to their editions of the games and cannot be found elsewhere. Pokemon Go has regular updates where it irons out bugs, glitches, and other issues in addition to introducing new pokemon. This process however takes time and players will have to be patient.
The newly revealed Pokemon Scarlet and Pokemon Violet will only launch on the 18th of November 2022 on the Nintendo Switch. Post launch, the developers of Pokemon Go will have to integrate the attacks and mechanics of these new legendary and multiple other pokemon into Pokemon Go and then release an update with all the changes. Since the last original generational game came out in November 2019 and their legendaries only came to Pokemon Go in August 2021, it is likely that we will only see Koraidon in Pokemon go in August 2023 at the earliest or later in 2023. The developers can always, however, decide to surprise us and release them earlier than last time.
If you found this article helpful, please consider visiting DigiStatement for more articles just like this.