For the past four years since it's release, Pokémon Go has held several different live community events. These events are held to increase the player interaction with eachother and the game itself. Over the years, Niantic has polished their AR based events to encourage players to step out, visit new locations and catch Pokémons. One such event is the Pokémon Go Fest which is held annually.
Within the Pokémon Go Fest, players are challenged to catch Pokémons through a series of location based quests. Players can buy tickets to enter this event and open up a bunch of challenges to overcome. It is that time of the year again and Niantic has announced this year's fest today. The announcement was made on the official Pokémon Go website. It was accompanied by a 30 second commercial release on YouTube.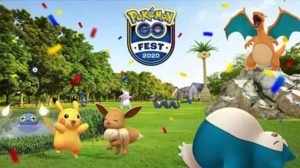 Everything seemed pretty normal untill the eye of the internet turned towards the official poster for the advertisement. The art work for the poster showcases the sixth generation of Pokémon from the Kalos region. Apart from that the Mega Evolutions of certain Pokémon was also spotted on the same poster.
We managed to identify the following Pokémon in the poster :
Generation 6 : Starters


Fennekin – hidden in the balloons
Chespin – riding on the red trainer's shoulder
Froakie – spotted sitting underneath the blue trainer
Mega Evolution Pokémons
Mega Charizard flying in the middle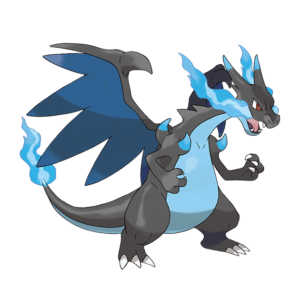 Mega Lucario can be seen above the blue trainer
Mega Mewtwo Y can be spotted flying alongside Reshiram and Zekron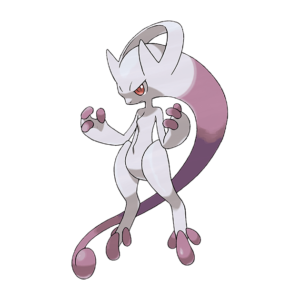 In our opinion, there is a significance to the idea of including them in the poster.  There are possibilities that Niantic is teasing the fans with that's to come in the future. We might get to see new Mega Evolution of Pokémon and new generation 6 starters included in the game.
Regardless of the poster, we will surely see these new inclusions somewhere down the line as Pokémon Go expands into a bigger game than it currently is. However, it can't be said with full certainty that these new Pokémon will arrive with this year's Pokémon Go Fest.