Just like any other amazing feature, OxygenOS also packs a lot of features in the stock gallery app. Of them, the ability to edit slow-motion videos right from the gallery is pretty useful. However, many people are no longer able to find this feature after the latest gallery update. The update came back last month and took away the ability to tweak and edit slow-motion videos from the gallery or camera.
The feature has been there with the OnePlus gallery for almost two years now. Don't get confused with what is going on. Recording slow-motion videos are still possible without any issues. However, the ability to tweak or edit the video afterwards remains no more. The issue only persists with slow-motion videos, as users are still able to edit normal videos from the gallery. This issue pertains after the gallery update with version 3.12.19.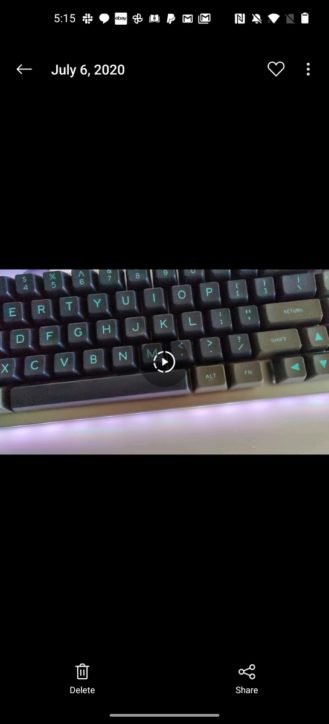 If you want to get the feature back, rolling back to an earlier version of the gallery app will bring back the feature. It will work just as fine as earlier. If you don't want to do that, you could just wait because the fix might be coming soon. Yes, that's true. OnePlus has confirmed it on the OnePlus Galley Play Store page. They say that the feature has been taken down temporarily because they are working on the feature to make it better. They will recover this feature with the future versions of the gallery app.
However, it's still not justified why OnePlus took down this feature. They could have been working on it with the current version still being available to users in the meantime. However, it's still not a big issue and your phone will work just as fine as it did earlier. However, if you still want to get that feature and don't want to it for further updates, you can always roll back to the earlier build of the OnePlus Gallery app.
The exact dates about when the feature will be back is not yet known. Let's wait to see what is OnePlus going to bring in the coming days. Until then, stay tuned for further information on OnePlus Gallery Slow motion feature and more.