IVs or Individual Values matter a lot in the game Pokémon Brilliant Diamond & Shining Pearl since these can tell you about the current stats of the Pokémon you have. The more is the IV of a Pokémon, the better you can consider it to be. But did you know that you can get six IVs on a single Pokémon? Well, here is the detailed step-by-step guide on how you can obtain 6 IVs on any Pokémon.
Well, you need to keep in mind that you will require a couple of things to do this job. The first thing that you need is access to the battle area or the fight area in the post-game section to which you can get by taking a ship right outside Snowpoint City.
It will sail you directly to the fight area. You can also do this legally by detecting the Elite 4 in the game. You will also need a Level 100 Pokémon for the swapping job. Other than that, you will need a Level 1 Pokémon that you want to give all the six IVs.
Then there are the bottle caps that you will need, actually, six of these caps. The easiest way to get the bottle caps instantly is in the Fight Area, in the battle tower section. You will get a bottle cap for 25 BP in the shop.
HOW TO USE THE GLITCH?
Follow these steps to use the glitch successfully –
Go to the battle area and stand there facing a wall, so that you do not get to interact with any NPCs.
Once you have done that, hit X and then hit A into the Pokémon menu. Again hit A into check summary. Next, you have to hit ZLZR like a little offbeat and then hit B all the way back out of the first menu. Now, how do you know that the glitch is working? You will notice that you can move even with the menu open!
Next, go to the end and choose Pokémon. And then you have to go into the boxes. You should not forget to hit Y once for quick selection.
Now you already have two of your Pokémon ready, let us say, X for giving the IVs and Y for hyper training. Now hit right all the way over to your Pokémon X. You can hit right only a couple of times since you are still facing the new NPC you wanted to talk to.
Now you have to hit A and bring your Pokémon X down to Pokémon Y. And you have to hit A again and again and then select your Pokémon Y.
The game will ask you to either choose a bottle cap or a gold bottle cap. But since you do not have access to the Gold Bottle cap, you have to use the regular bottle caps, six of them. So go ahead and press Ok to use them.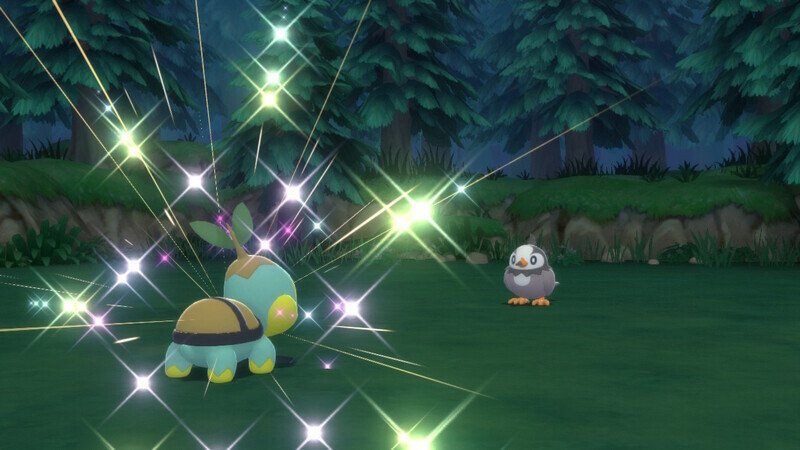 In the next step, you have to choose the stat you want to hype up and then have to drag your Pokémon X with your Pokémon Y to swap them once more.
After you have done this, you will have the map of the Pokémon you want to huge the IVs to open. Here, you can select every single stat that you can find to hype them up, and then click on "Let us start training". This will train your chosen Pokémon and the stats will be hyped up.
You can then click on B and get out of the menu. If you look at the new Pokémon you just trained, you will see all the six IVs on it.
This was the detailed process on how you can get all the six IVs on a single Level 1 Pokémon. Follow Digi Statement for more guides like these!