Pikmin 4 is the latest installment of the popular video game series, Pikmin. The game is being showered with a lot of fan love due to the exciting content it has to offer. It has a lot of interesting additions that the predecessors didn't have. As the player, you take control of a tiny character who explores the game's world with the help of a group of Pikmin. These Pikmin under your command have unique special abilities that can be enhanced. You can even give them consumables to make them grow and bloom the flowers above their heads. Nectar is one such consumable present in-game. A lot of players are wondering how to get Nectar in Pikmin 4. If you are wondering the same thing, continue reading for more details.
Now, the group of Pikmin you control in-game has a lot of special abilities. For instance, you have the Red Pikmin that cannot take fire damage and the Blue Pikmin that can traverse water bodies and even dive underwater. Like these two, there are several Pikmin with special abilities. The Pikmin will start to utilize their abilities much more efficiently when their flowers bloom. And this is where Nectar comes into play. Nectar is a consumable in Pikmin 4 that allows players to bloom Pikmin flowers and even heal Oatchi. It comes in the form of big drops of drinkable liquid that can be consumed by the Pikmin or Oatchi. Now, players who focus on growing their Pikmin must search for Nectar. Fortunately, getting this item is no big deal. Here's everything you need to know.
Pikmin 4: How to get Nectar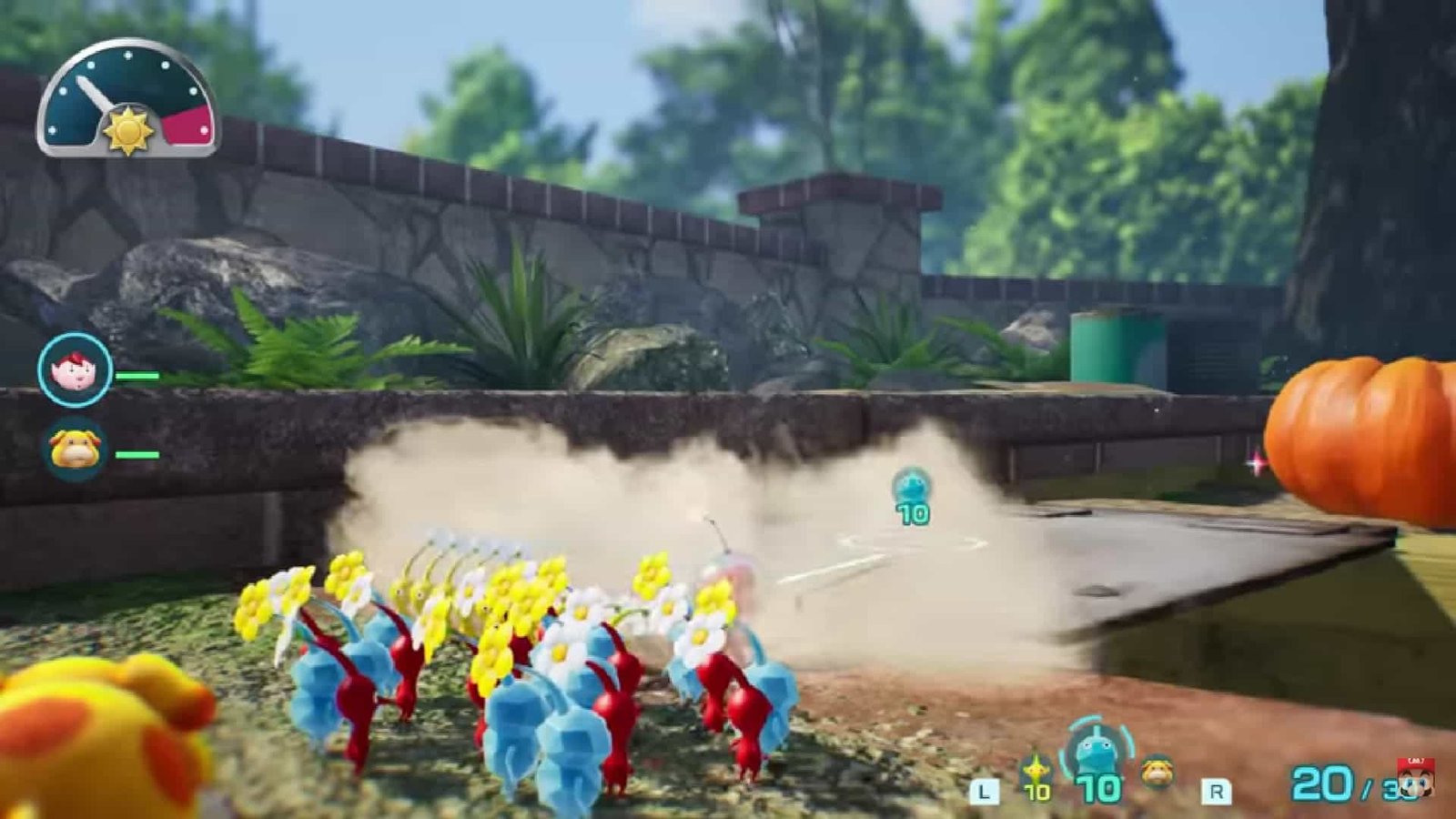 Players can get Nectar in Pikmin 4 in several ways. Let us look at the three most commonly known methods now:
Break the Nectar Eggs
Nectar Eggs have always been a part of Pikmin games, and they are also included in Pikmin 4. These eggs are usually found on the ground, or inside cave areas present in the in-game world. These Nectar eggs usually give out Nectar when broken. So make sure to break one when you spot one. Throwing a Pikmin on it or punching it a few times will make the Nectar Eggs break down, giving you Nectar.
Battle Enemies
There are several threats/enemies in the game that drop Nectar when defeated. You can get Nectar from enemies you have frozen through the Ice Pikmin or the Ice Blast power. Enemies like Yellow Spectralids and Honeywisps are quite hostile. But they are known to contain Nectar most of the time. So give it a go and defeat them. They will spill a drop of Nectar when defeated.
Time to Break the Pots
As you know, breakable pots are randomly spawning objects throughout the entire game. You will come across the pots in the most random places possible. So when you spot one, break it without any hesitation. There is a higher chance that they will contain Nectar. So give it a try. Using Oatchi's rush ability is one of the popular methods known to break pots.
Well, these are the ways using which you can get Nectar in Pikmin 4. We hope you have found the content useful. For more reads like this, make sure to follow DigiStatement.