Phasmophobia is a very popular investigative ghost hunting game. Likewise, there is a lot of equipment in the game that allows players to investigate as well as look for ghosts. Ghost hunting equipment allows players to detect an area for ghosts. One such piece of equipment in the game is the Dots projector(D.O.T.S Projector). This article is regarding Phasmophobia and how to use dots projector.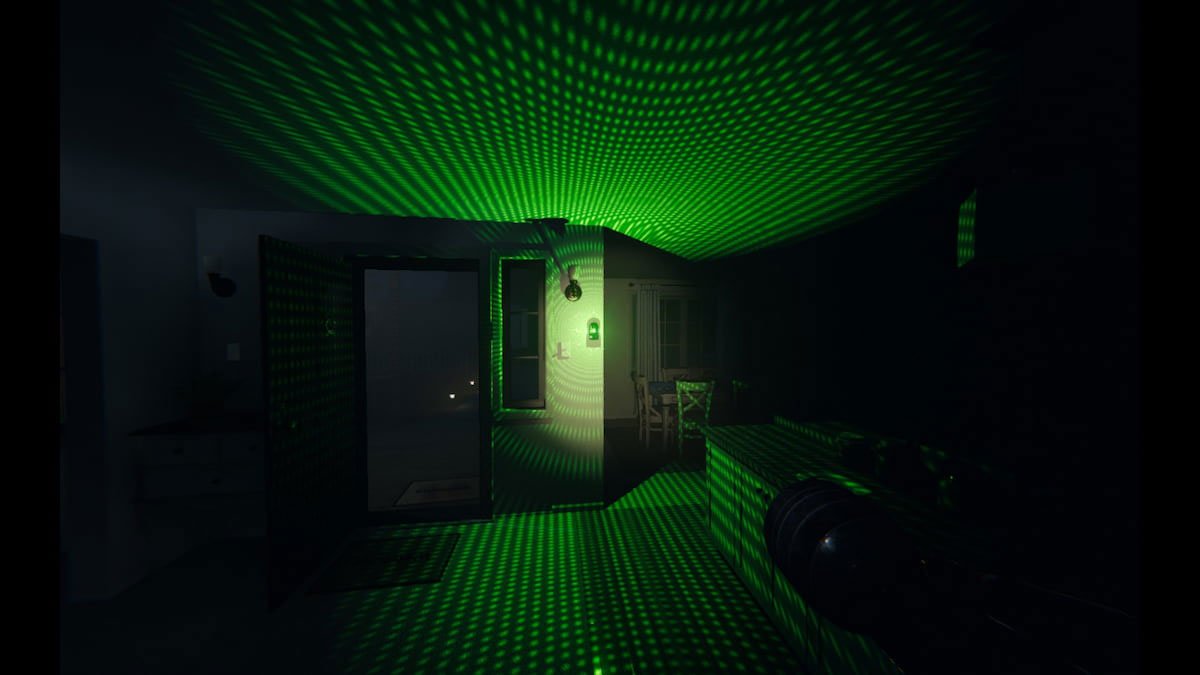 How does the dots projector(D.O.T.S Projector) work in the game :
The dots projector is a very useful device when hunting for ghosts. Likewise, it has a very unique way of working that can be very helpful in detecting the presence of a ghost. The dots projector shoots or projects an array of green dots towards an area. Likewise, players can look at the dots that are in an area to detect ghosts. Consequently, the dots projector illuminates the silhouette of certain ghosts when they pass through the dots. This is a very helpful tool when trying to detect the movement of ghosts.
Do note that the silhouettes that reveal the ghostly figures can be very faint. Likewise, the movement of the ghosts can be relatively fast and hard to catch. Their fast movements, as well as their faint nature, makes them very difficult to catch. Consequently, players have to pay extra attention when looking to track a ghost using the dots projector. However, players may sometimes fail to catch the ghostly silhouettes even after giving their best efforts. These players can look at the dots projector through a camera with night vision. This can exponentially improve your vision and allow you to catch a clearer silhouette of the ghost.
Going to the main topic of this article, you can learn all the steps necessary to use a dots projector in the game below.
Phasmophobia: How to use dots projector(D.O.T.S Projector) –
1) First and foremost, you have to add the dots projector to your inventory.
2) Next up, you have to find a location for placing the dots projector. This can be floors and walls.
3) Now, you have to select the dots projector from your inventory. Then, press the F button while hovering the projector on the spot where you want to place it.
4) Finally, you can now detect the presence of ghosts in an area.
This was regarding a guide on how to use dots projector in Phasmophobia. You can also check out another article on the game here.