Enlisted is the 2021-released squad-based MMO first-person shooter game developed by  Darkflow Software and published by Gaijin Entertainment. The gameplay of this game specifically revolves around the major battles that were fought in World War II. It is currently available to play on Xbox Series X/S, Microsoft Windows, PlayStation 5, PlayStation 4, and Xbox One. Since its release, this game has been receiving positive reviews from the players. But, there are some PC players who are not able to get high FPS while playing this game. In this article, we have shared some easy-to-follow steps that will guide you on how you can get high FPS and reduce input lag in Enlisted.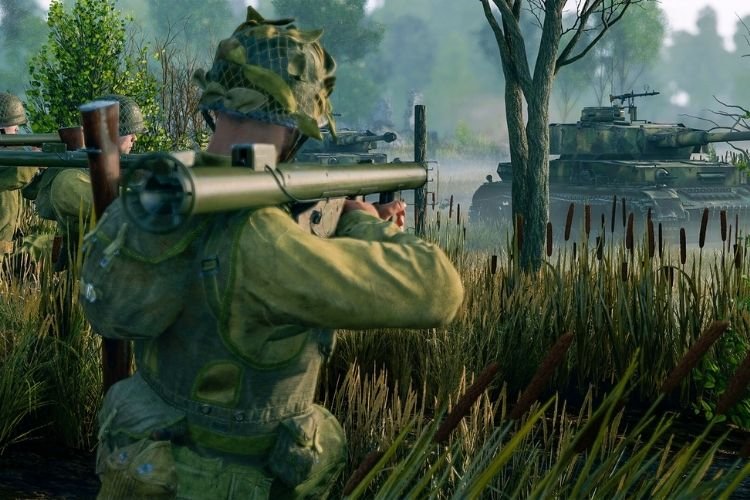 Enlisted High FPS Settings
To get the high FPS, you will have to tweak some Windows settings along with some in-game settings. So, without any further ado, let's get right into it.
Windows Settings
Make sure that the Game Mode is enabled. To enable it, type Game Mode in Windows Search Bar > Select it > Enable it
Just below the game mode setting, you can find the Xbox Game Bar and Captures settings. Make sure to turn them off.
Now, make sure that Hardware-accelerated GPU scheduling is enabled in the graphics settings. Type "Graphics Settings" in Windows Search Bar, select it and enable Hardware-accelerated GPU scheduling.
You must also make sure that your Graphics Drivers are updated to the latest version.

Nvidia Graphics users must

head here

,

and AMD Graphics users must

head here

to update their graphics drivers to the latest version.
Last but not the least, laptop users must set their device to the High-performance mode. For that, type "Power and Sleep settings" in Windows Search Bar, select the Advanced Power Options. Here, find the High-performance mode and then select it.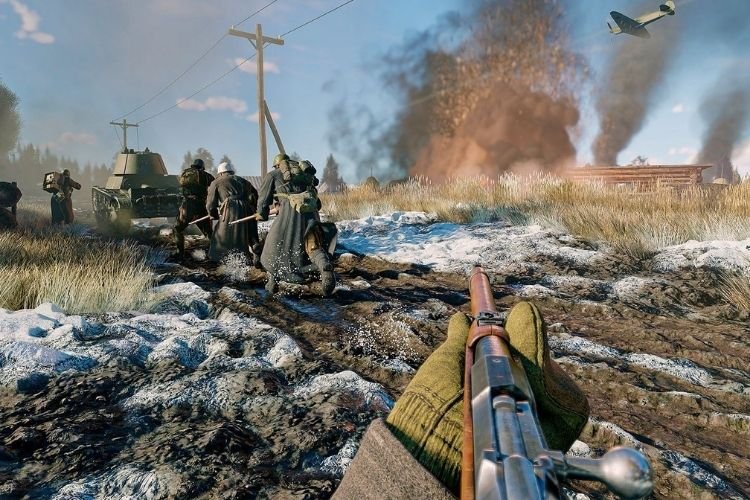 After applying these settings on your Windows, let's jump into the game and change some Graphics Settings. [Path- Main menu > Options > Graphics]
In-game Settings
Resolution: Native Resolution of your Monitor
Mode: Fullscreen
NVIDIA DLSS: Quality [only available on Nvidia RTX cards]
Temporal Resolution Scale: 100%
Temporal Antialiasing Quality: Low
NVIDIA Reflex Low Latency: Boost
V-Sync: Off
FPS Limit: Off
Texture Quality: Low for low-end PCs
Anisotropy: 2X to4X
Enhanced Texture Filtering: Maximum
Shadow Quality: Low
Shadows from effects: Off/ Unchecked
Global Illumination Quality: Minimum
Atmospheric Scattering Quality: Low
Ambient Occlusion Quality: Low
Improved Reflections: Off/ Unchecked
Water Quality: Low
Terrain Tessellation Quality: Medium
Dynamic Terrain Deformations: Off
High-Resolution Visual Effects: Off/ Unchecked
Raindrops on Screen: Off/ Unchecked
Scope Image Quality: Low
Uncompressed Screenshots: Off/ Unchecked
So, these all were some best settings to get high FPS in the Enlisted game. If you found this article helpful, share it with your friends.