PGA Tour 2K is a series of golf sports video games developed by HB Studios. The series is known for its authentic and natural simulation of the sport. It has been confirmed that a new PGA title is set to drop by later this year. Hence, today we are gathered all the features we are aware of making their way to the new entry.
New PGA Title
The new installment in the series will be called PGA Tour 2K21. Developer and publisher, HB Studios have also launched a trailer for the game. Click here to watch it.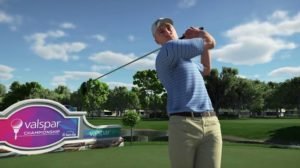 Box Art
It has been confirmed from official sources that the cover box art for the game will be golf professional Justin Thomas. Furthermore, Thomas himself has addressed and confirmed this fact. Thomas will be joined by 21 other professionals in the sport in PGA Tour 2K21.
Official Courses
The game will feature a career mode and 15 licensed PGA Tour courses. It is a massive improvement from the single digit number of courses in previous HB titles like The Golf Club 2019 and Rory McIlroy PGA Tour.
From the trailer, it is clear that the Riviera Country Club Golf Course will be making its way to the game. Other courses include :
TPC Louisiana
TPC Deere Run
East Lake Golf Club
TPC Twin Cities
Innisbrook &
TPC San Antonio
The names of the other courses hasn't been revealed yet but we will update the list once we get our hands on it.
Other Features
Apart from PGA Tour 2K21 incorporating The Golf Club's expansive course design function, the game also offers online connectivity.
It's online features will able players to team up with friends in real life formats like alternate shot and 4 player scrambles.
Development and Release
It has been gathered from official sources that PGA 2K21 has been under a 16 month development period. The game is set to release later this year on August 21, 2020.
PGA Tour 2K21 will be available on the PS4, Xbox One, Windows PC via Steam, Nintendo Switch and Google Stadia. Possible ports for next generation of consoles might follow up as well.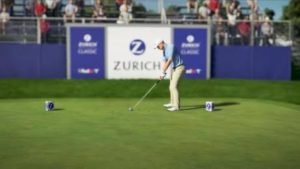 More announcements are to be made in the following month. We will keep a close tab and update you as soon as new information is available to us.