Note: This post has been updated on April 8. Check out the updated content at the end of this post.
---
eFootball Pro Evolution Soccer 2020 (popularly known as PES) is a football simulation video game developed by PES Productions and published by Konami for Microsoft Windows, PlayStation 4, Xbox One. The latest version in the series is PES 2020, which was launched last year, and it is available on both Android and IOS platforms.
As you all know, Konami introduces the new content and improvements in the game with Data Pack updates. Last month we got a big content update with Data pack 4, which was released back on February 14. The update brought over 50 new players faces new boots and a lot more in the game.
PES fans always wait for the new Data Pack, which brings new content and in-game features, but players got carried away when the Data Pack 5 rolled out. DP5 just brought a few changes to the game. Where we all were expecting new stadium updates, Konami just released some player-face updates.
Well, fans were disappointed with the DP5 update, and now all are expecting a good content update with the new DP update.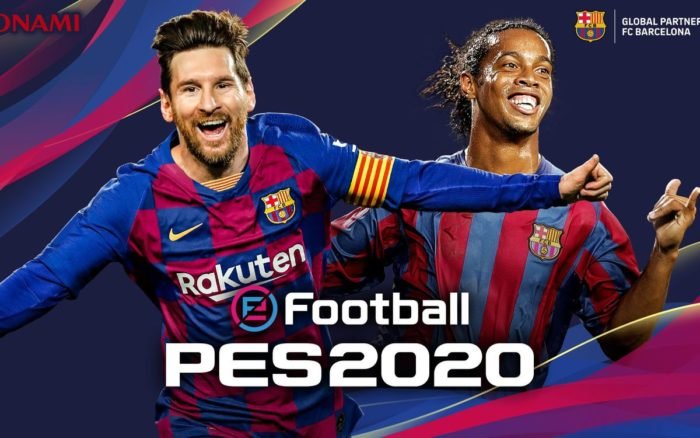 PES 2020 Data Pack 6.0 Update Release Date –
Fans have been asking the date of arrival of the next data pack update. Well, the official release date for Data Pack 6 has not been announced yet. But, after looking carefully at the release pattern of DP update, we can say that PES 2020 Data Pack 6.0 update may release at the end of March. And again, it's just a prediction, as no official statement has been made related to the arrival of DP6.
Also, with the new Data Pack 6.0 players can expect a considerable content release. Konami will compensate for the limited content release with recently launched Data Pack 5. The upcoming Data Pack 6 may bring a new stadium as well as improvements in the existing ones. And always, we will get the new player faces updates, as Konami gives player-face updates priority.
We will update this post with the latest news related to Data Pack, so stay tuned!
---
[Update – April 1]
Earlier in this post, we mentioned the expected content update which Konami my launch in the next major update of Data Pack 6.0, like the new player-face updates, new stadiums, new boots and many more.
Fans of PES 2020 are expecting a lot with the upcoming DP6 update, as Konami didn't introduce any major content update in the previous Data Pack update. As you already know, Data Pack 5 brought only a few changes in the gameplay along with some player face updates.
Well, with the upcoming Data Pack 6 update, Konami developers may compensate all of this, with some interesting updates.
Also, the official release date of the Data Pack 6 update has not been announced officially yet by Konami. Earlier, in this post, we mentioned that the patch update may arrive at the end of March. Well, as you already know, no major update dropped last month.
There could many reasons, why Konami is delaying the update, and the most relevant reason, for now, is COVID-19 Pandemic. As you already know, citizens of almost every country in Europe are in quarantine, and not only Europe but citizens of South-East Asian countries, Australia, and several other countries are in lockdown. And this is affecting almost every sector.
Well, this is just our view, the creators haven't mentioned any reason for the delay.
We are expecting the arrival of the Data Pack 6.0 update in the second week of April
---
[Update – April 8]
It's official. Konami will be releasing the all-new update to bring the new data pack 6.0.
According to the official tweet by eFootball PES, the new Data Pack 6.0 update will be dropping tomorrow, that is, April 9.
The new update will start to roll out across all platforms after the scheduled server maintenance.
For now, Konami hasn't mentioned any specific details about the new update. The tweet mentioned about the new player face update that will be available with the Data Pack 6.0.
---