Developed by Starbreeze Studios and published by Deep Silver, Payday 3 is a heist-themed video game that has received a warm welcome from the players. A sequel to the 2013 game Payday 2, Payday 3, was released on September 21, 2023. You can play the game solo and dive deeper into its in-game world, but it also features a robust multiplayer mode and crossplay feature that you can definitely explore. If you're going to play Payday 3 with your friends, you can create a private lobby and invite your friends to join you in the heist. However, this particular feature in the game has proved to be quite buggy in recent days, and players have struggled with the Payday 3 private lobby not working issue for quite some time. If you've faced this problem in the game, consider reading this article until the end to find out the potential workarounds.
Something that you must note is that there can be several reasons that can trigger the private lobby in Payday 3 to malfunction. The good news, however, is that most of these factors can actually be countered if you know the right fixes. So, without further ado, let's take a closer look at how to fix the Payday 3 private lobby not working issue.
Payday 3 Private Lobby Not Working Issue: How to Fix?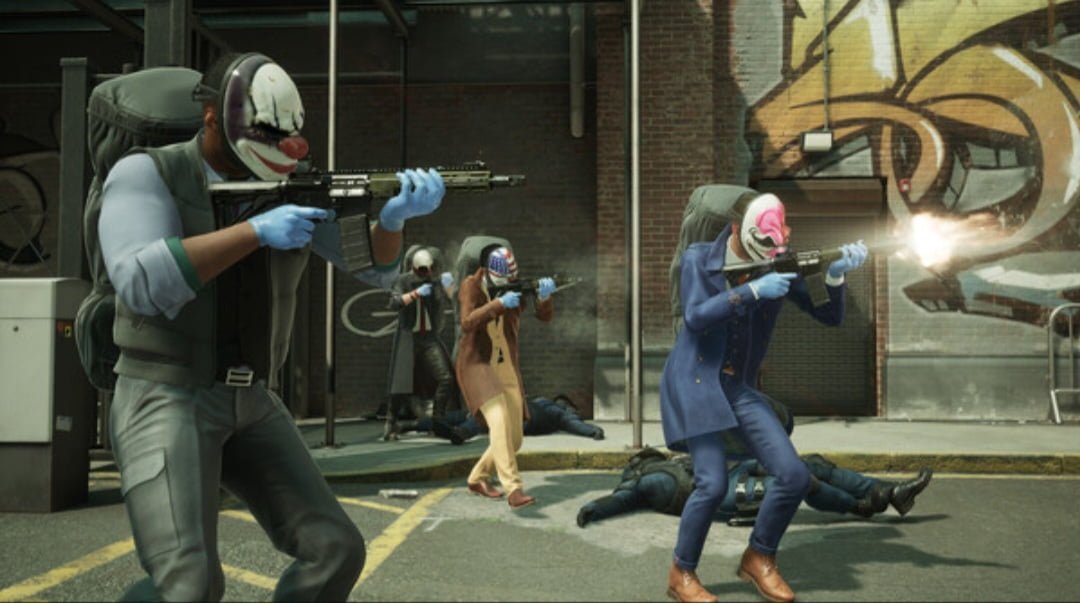 As we mentioned already, there can be multiple reasons that might trigger this issue in the game. Thus, you need to have a clear idea of how to counter each of these factors so that the problem can be solved. Refer to the list of workarounds given below to find all the potential fixes and try them yourself to see which one works for you.
Recreate the lobby
If you tried to create a private lobby and it is not working, simply recreate the lobby and see if that works. If it was your friend who was creating the lobby and you couldn't join it, then you can ask them to recreate the lobby as well to check if it starts working.
Restart the matchmaking session
Secondly, you can try restarting the matchmaking session to counter this problem in the game. Exit and re-join the session, and it's likely that you can bypass the connectivity or technical errors that are causing the private lobby to bug out.
Restart the game and your PC
Of course, if the previous workarounds don't work, then you have to try a simple PC restart to check if the issue persists. Try restarting the game and check first. If that doesn't work, then simply turn your device off, wait for a while, and turn it back on. Run the game and see if the issue persists.
Check for server maintenance or other updates
The game servers need to be up and running if you want to join or create a private lobby in Payday 3. For this, you can check the server status of the game on the official Twitter (X) handle. If there's server maintenance or overload going on, then you will have to wait for the servers to go online, which can take a while.
Check your connection
Since you'll need stable internet connectivity to play Payday 3, it also indicates that a poor connection may prevent you from joining the lobby. You can use different online websites to check the strength of your connection. You can also use a wired Ethernet cable for better connectivity. If the issue persists, switch your connection to a mobile hotspot, and then check if the issue persists.
Check for game updates
You also need to keep your game up-to-date if you want to enjoy it properly. Search for possible updates and install them to ensure that you don't run into the Payday 3 private lobby not working issue. The developers are releasing consistent updates to fix the matchmaking issues in the game, so it is only a matter of time before they fix this issue as well.
Well, these are some of the workarounds that you can use to fix the Payday 3 private lobby not working issue. Use our guide, and hopefully you'll be able to solve the problem with ease. For more such gaming-related content, keep visiting DigiStatement!