Payday 3 is said to drop on September 21, but before that, players can also try the open beta. The open beta is a chance for players to help developers test and fine-tune the game's performance and features. It started on September 8 and ends on September 11, and since you clicked on this article, you too are hoping on it only to be greeted with the Stuck on Login Issue and/or the Nebula Connection Error. So, how can you get past this error? Well, keep reading, as we have shared potential fixes to resolve this issue.
Before we move forward with the solutions for the login issue, here is what you need to know about the open beta program for Payday 3. The open beta for Payday 3 aims to stress test the game's servers before its full release on September 21. Now, there is good and bad news regarding this open beta. Starting with the good news first, players can play the open beta without having to preorder any premium edition of the game. The bad news is that due to the overwhelming influx of players trying the game, the servers are under heavy load, resulting in tons of issues that players are currently dealing with. With that established, let us see how to fix the stuck on login issue and the Nebula connection error in Payday 3 Open Beta.
Payday 3 Open Beta Stuck on Login Issue & Nebula Connection Error: Is there any fix yet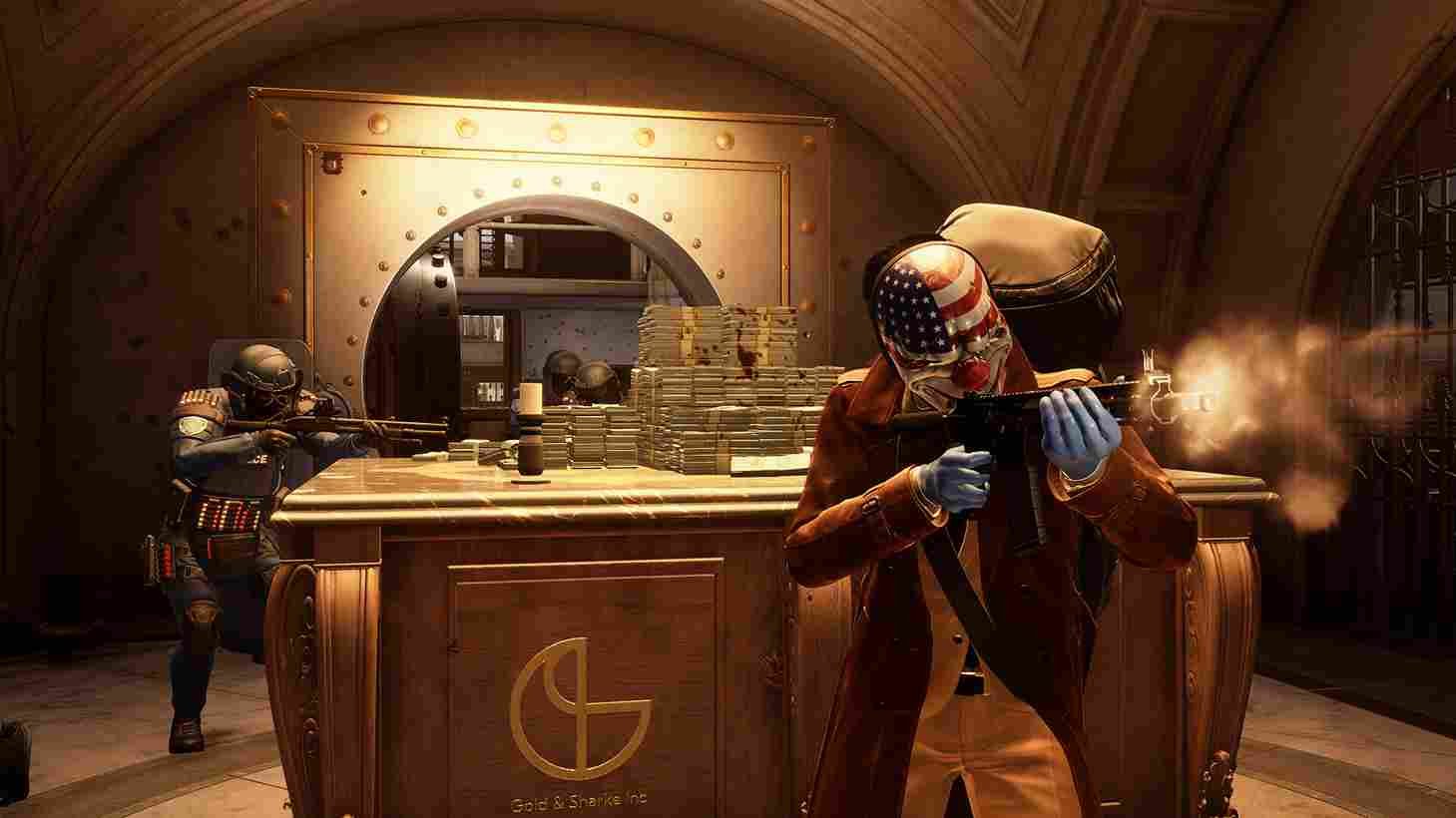 Obviously, there is no official fix yet, not at least at the time of writing this article. So, what can you do to get past the login issue? Well, you can try linking your Steam account with the Nebula account you need to play the Open Beta. Now, this may sound a bit overwhelming, but with the steps given below, you should not have any problems. So, follow the steps to link your Steam account and bypass the in-game login screen.
First of all, head to this page and sign in with your Nebula account. You will be linking this account with your Steam account. Now, if you do not have a Nebula/Starbreeze account, now is the time to make one.
After signing in with your Starbreez/Nebula account, you should be able to see a pop-up message that reads "Link to Recieve Rewards".
At the bottom, there is a "Link to Steam" option, click on it and hit continue
You will now be forwarded to the Steam login page where you will have to log in using the Steam account you want to link with the game.
Note: After linking your Steam account, if you are still greeted with the "Link to receive rewards" pop-up, just click on "Link later".
To check if the accounts have been linked, visit the page, and check the "Linked Accounts" tab. If you see "Steam" with the "connected" status, you can be sure that the accounts have been linked.
After this, close your browser and launch Payday 3 through Steam.
With the accounts linked, you should be able to bypass the in-game login screen and the issues related to it altogether.
Remove Linked Steam Account
If the issue persists, head to the Linked Accounts tab of your Nebula account and then unlink your Steam account from it. After this, launch Payday 3 and then check if the issue persists. This issue might also occur if your internet connection is not stable enough. So, ensure that it is reliable and fast.
Patience is key
It is possible that you might not be able to access the sign-in page for now. Why? Well, because a lot of players are pouring in to try out the open beta. This inevitably leads to server stress and log-in issues. So, if you fail to link your account the first time, be patient and try these steps a bit later when the server load eases.
In a nutshell, by linking your Steam account with your Nebula account, you should be able to bypass the initial login screen and dive right into the heist-filled world of Payday 3. Remember, patience is key during this open beta period, as developers are working to fine-tune the game for its full release on September 21. Now, if you found this read informative, make sure to bookmark Digistatement for more such gaming-related articles. Read more: NBA 2K24 Slow Motion Issue in MyCareer Mode: Is there any fix yet