Officially released on September 20, 2023, Party Animals is the newest addition to the physics-based light-hearted multiplayer games. You might be familiar with the gameplay if you've heard of Human: Fall Flat, Gang Beasts, Octodad, and such. Reviews for Party Animals have been pretty okay, but the game was just embroiled in controversy due to it not being playable offline. Besides all that, the game has some issues that need to be ironed out. One such issue is the "microphone not working" one.
We don't really know the cause behind this issue, but what we do know is that it's affecting players' ability to properly use voice chat in the game. And these types of games are made around players communicating with one another and having loads of fun. So, fixing it is kind of a priority. But is a fix even available? Let's find out.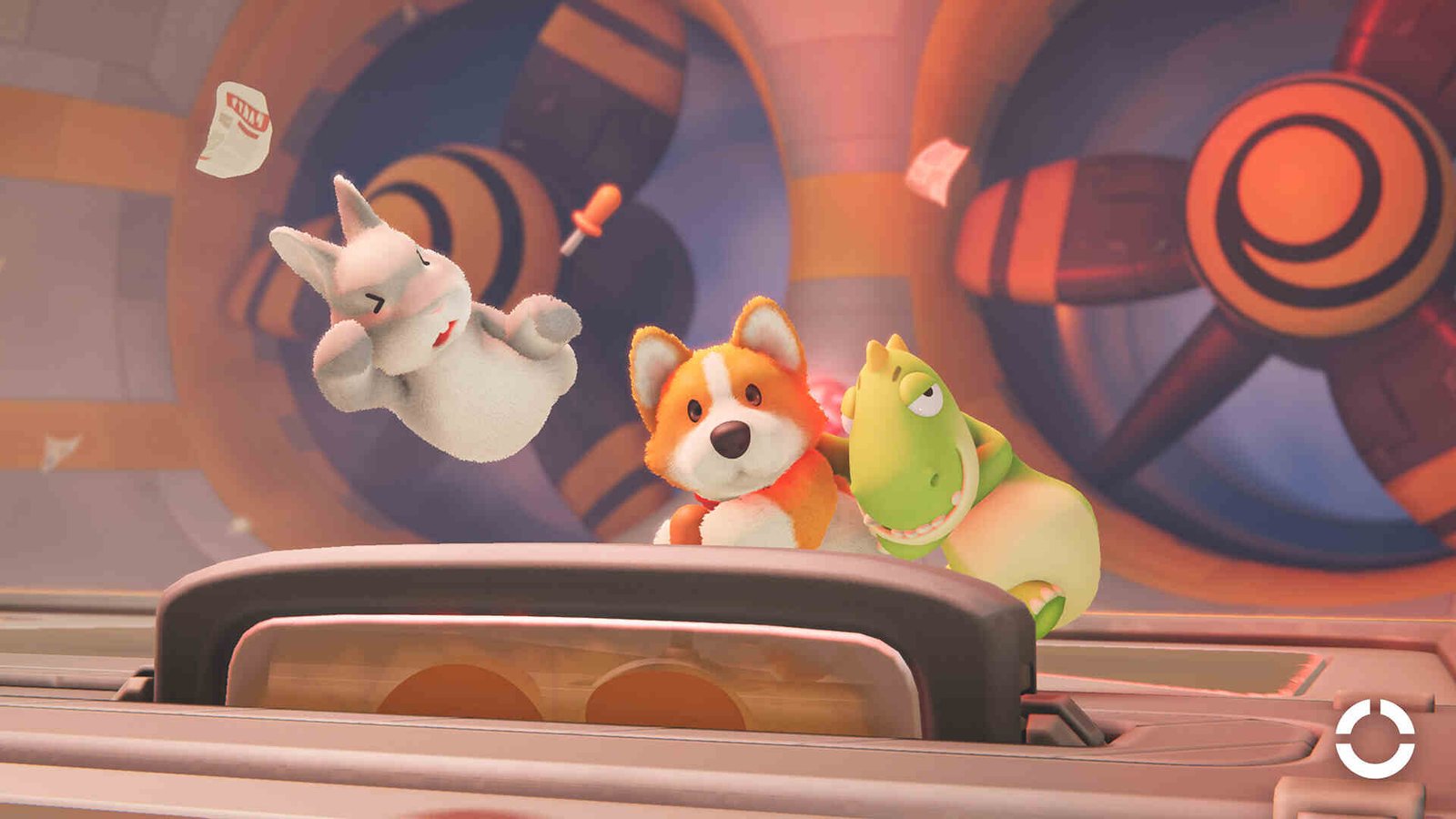 Party Animals Microphone Not Working Issue: Is there any fix yet
Players will have to rely on the following workarounds, as an official fix is yet to be put out. Follow these methods one by one and see if any of them are of considerable help.
Ensure that you have enabled Microphone –
You will not be able to communicate with other players via the voice chat feature in Party Animals if you've turned off the in-game Microphone option. To check whether you've got the correct settings enabled, open the in-game Settings menu and go to the Sound tab. Now, scroll down, and there you will see the Microphone option. You will have three choices to select from:
Off
Open Mic 
Push-to-Talk
Select Open Mic if you don't want to press a button every time you want to use voice chat. If you do, then go with Push-to-Talk. Just whatever you do, don't choose the off option. Also, don't forget to set the microphone volume to max.
Set the correct mic on Windows –
A quick way to ensure that the correct mic is being used is to simply head to Windows Settings > System > Sound. Next, under the Input section, select Choose a device for speaking or recording. Choose the correct mic. Now, start the game and see if the issue is still there or not.
Check for hardware damage –
Whenever issues related to microphones arise, the first thing you should do is check the mic for hardware damage. Do so thoroughly. You can even try connecting the mic to other devices or trying to use voice chat in a different game, then find out if the issue is with the mic or the game itself. Players can also try using another mic for this.
Set the mic as the default recording device –
Setting your mic as the default recording device could possibly help with this issue. For this, what you need to do is –
Open the Control Panel from the Start menu and select Hardware and Sound > Sound.
In the next window, switch to the Recording tab. Now right-click in an empty area in the present window and checkmark both – Show Disabled Devices, and Show Disconnected Devices.
Next, right-click on your mic, and then ensure that it is enabled.
Select your microphone, and then click on the Set Default button located below.
Click OK to finish the process.
Update audio drivers –
A major cause behind this issue could be that you haven't updated your audio drivers in a while. To fix this,
Press Windows + X and select Device Manager from the options presented to you.
Find the "Sound, video and game controllers" option in the next window and click on it to expand it.
Now, select the primary audio device and right-click on it to select the Update driver option.
In the next window, choose the Search automatically for updated driver software option.
Once the update is installed, restart your PC. Now, launch the game, and the microphone should be working in-game.
We hope that at least one of these workarounds was able to help you deal with this issue. Now, in case you want to know about using emotes in Party Animals, click here. And lastly, don't forget to bookmark DigiStatement for more guides on the latest games. Also read:  Party Animals Application Load Error 6:0000065432: Is there any fix yet?