The open beta version of the latest MMO community simulation game, Palia, came out on August 10, 2023. We have a long list of outstanding games coming out this year, and from the initial response, Palia is surely one of the most anticipated titles on the list. Developed and published by Singularity 6 Corporation, this game is set to provide fans with the ultimate MMO life simulation experience. This unique title puts players in the driver's seat by giving them the freedom to dictate their own gaming experience. You can do literally anything and everything in Palia, from building cozy homes to farming, fishing, and hunting. If you especially enjoy fishing and hunting, then you should focus on catching the Void Ray fish in the game. In this article, we will show you how to catch the Void Ray in Palia. So, continue reading to find out.
If you're interested in catching unique and exotic fish, then this particular fish should be at the top of your list. Utility-wise, you're going to need the Void Ray fish to complete the Spooky Bundle questline in Palia. However, even keeping it aside, catching a colorful fish that looks like it belongs to some alien universe is straight-out fun. The unique appearance of the Void Ray makes it a popular choice among players for fishing. But there's a catch. You can visit the lakes and rivers spread across the map of Palia and try to catch Void Ray, but you won't get any. Many players have tried to catch this fish normally, just like they'd catch other species of fish in the game, but they've returned empty-handed. How, then, can you find and catch the Void Ray in Palia?
Palia Void Ray: How to Get, Find & Catch?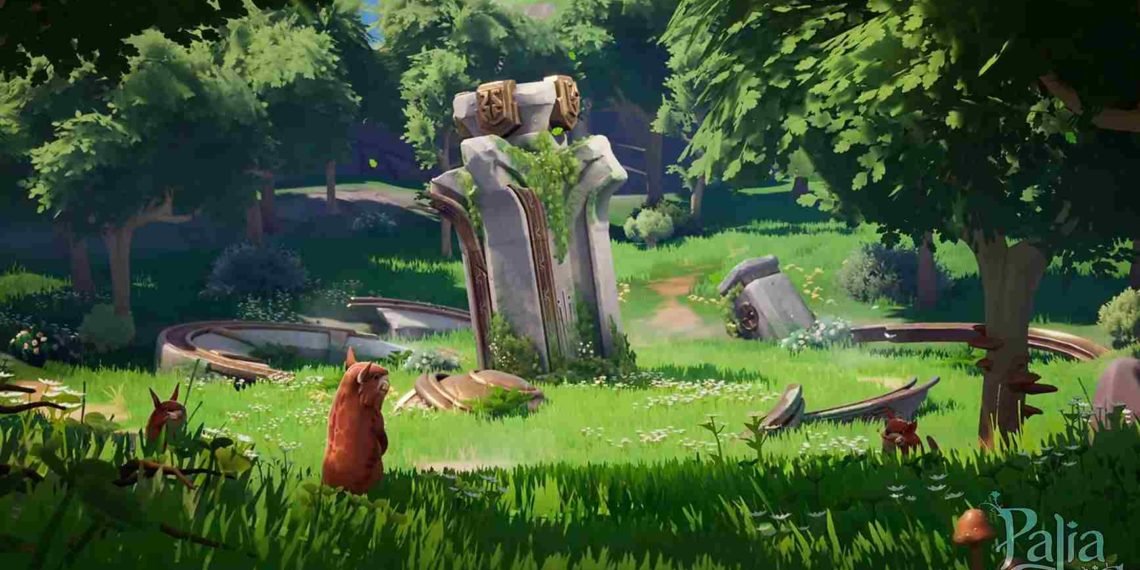 If you've been trying to catch the Void Ray fish in the game in lakes and rivers, then you're doing it all wrong. You won't find these fish in regular water bodies because that's not their habitat. Instead, you'll find this Epic fish in the caves of Bahari Bay and the Kilima Village region. One particular place where you'll find it comparatively easier to catch the Void Ray is in the ponds inside the caves of Bahari Bay, particularly the ones near Pavel Mines. However, you can't just visit the location, start fishing, and expect to catch Void Rays. These fish can only be caught using one particular bait: Glow Worms.
How to get Glow Worms in Palia?
Before you start fishing for the Void Ray in Palia, you need to collect glow worms. For this, you need to level up your fishing skills to level 7. Once you reach level 7 of fishing skills, the Glow Worm Farm recipe can be purchased from the NPC named Einar. This recipe costs 2000 gold, so you need to save up. Once you get this recipe, you can craft the Glow Worm farm via the worktable using 12x Flow-infused Plank, 8x Stone Brick, 8x Leather, and 4x Iron Bar. Once it has been crafted, you can get as much Glow Worm as you need to use as bait.
Fishing
After you have enough Glow Worm in your inventory, head into the Pavel Mines and equip your fishing net. Now, cast your net into the pond available in the cave, and make sure to equip the glow worms as bait. Also, you don't have to worry about time, as these fish can be caught at any time of the day. Once caught, the base version of the fish can be sold for 375 Gold, while the quality version will net you around 562 Gold.
Well, this is how you can get the Void Ray in Palia. Hopefully, you will find this article insightful. Keep visiting DigiStatement for more such gaming-related content and more!