So, you caught a catfish in Palia, and now you have decided to cook a dish out of it. More specifically, you decide to prepare a fried catfish dinner. Now, just like with fishing in Palia, cooking isn't straightforward. There are ingredients you will need to collect and acquire before you even turn the stove on. But, like always, we are here to guide you through the process. So, keep reading, and you will know exactly how to prepare a Fried Catfish Dinner in Palia.
So to catch a fish, you probably have scoured a location, figured out the perfect time to catch, and used the correct bait. Similarly, to cook the fish you caught, you will first need to have discovered the recipe for it. This is the first thing you need to prepare any dish. It makes sense too; just like in the real world, you cannot cook a dish without knowing its recipe. So, how can you find the recipe for Fried Catfish Dinner? More details are shared below.
Palia Fried Catfish Dinner Recipe Guide: How to get & cook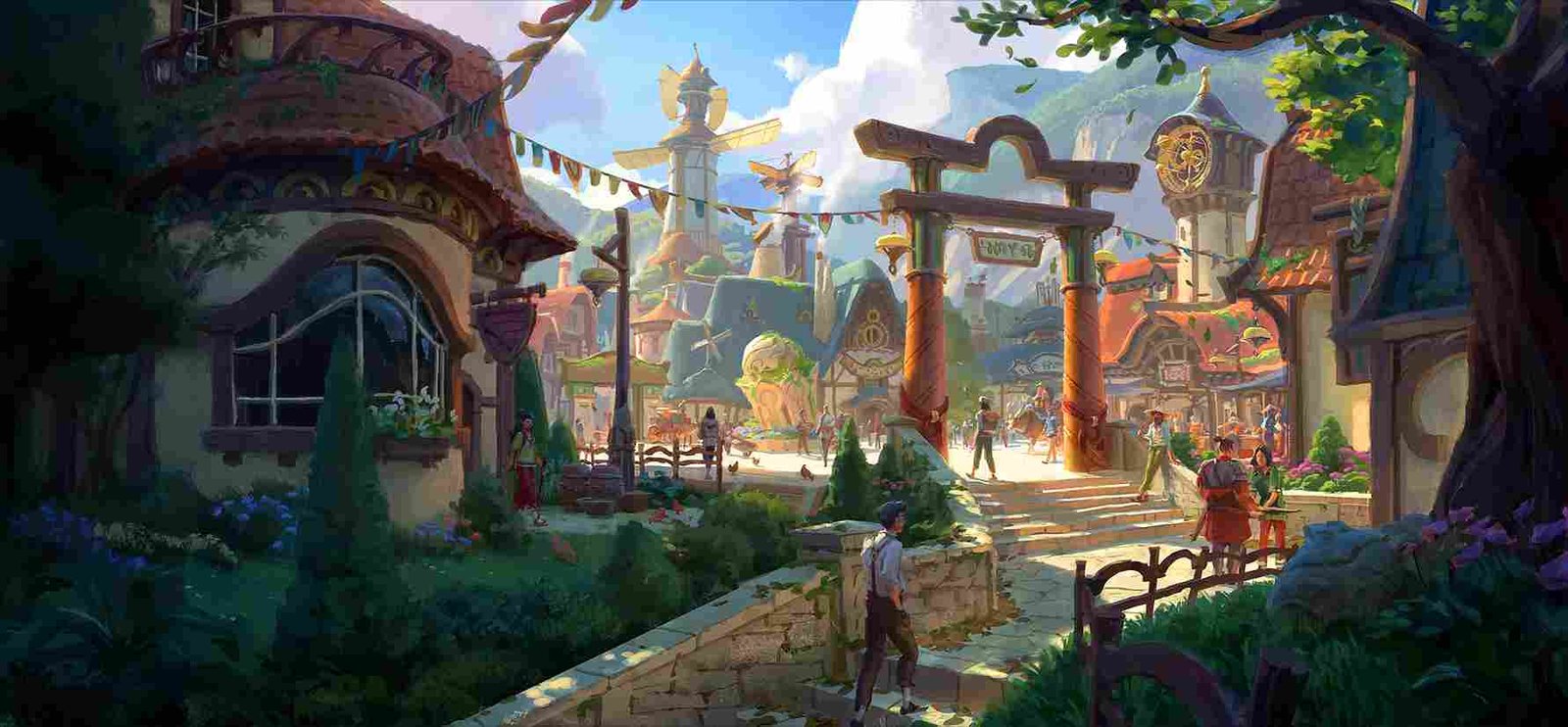 First, we will go over the location of the recipe, then we will take a look at the ingredients and then the process of preparing the Fried Catfish Dinner. So, here's how it goes:
Where to find the recipe?
The recipe for the Fried Catfish Dinner can be obtained from a campfire in the grove of an NPC called Hassian. With his blue skin and distinguishable dreadlocks, he is not hard to miss, and perhaps you have already met him. Now, to get this recipe, you have to build your friendship with Hassian to level 3. After that, interact with him, and he will tell you to meet him in his grove outside of Bahari Bay after providing you with a key to this grove. With that, you will have access to his grove. Now, head over to Hideaway Bluffs and find Hassian's grove. Once you head inside, you will see a campfire. Get close, and you will find the recipe in a blue book near the campfire. Read it, and you will acquire the recipe for the Fried Catfish Dinner.
Ingredients
The most obvious ingredient in the recipe is catfish. Now, any catfish can be used to cook this dish, but if you are lazy, go for the Kilima Catfish, as they are much easier to catch. Other than that, you will need flour, which you can get from Zeki's store. The next thing you need is spice. Again, like the catfish, any type of spice can be used to cook this dish, so feel free to experiment or use whatever spice you have in your inventory. And lastly, you will need one onion and one tomato. You can harvest both tomatoes and onions, but if you directly want to purchase them, they can be bought from Zeki's General Store for 80 gold and 120 gold, respectively.
Cooking
After you have gathered all the required ingredients, simply head near a stove. Remember that you need a standard stove to cook this dish. Not only that, you will also need access to the mixing and preparing station. After that, go near a stove and press the corresponding button to cook the dish. Now, from the list of recipes you have, select Fried Catfish Dinner and hit the "make" button at the bottom. After this, chop the onion and tomatoes at the prep station, and then mix them at the mixing station after adding the spice. Your Fried Catfish Dinner dish is ready to be served.
Now that you have the dish, you can consume it or sell it for gold, ranging from 60 to 189 based on its quality. And with our guide here, you can cook as many Fried Catfish Dinner dishes as you want, provided that you have the ingredients. Now, before you leave, consider reading more Palia-related guides at DigiStatement, and after cooking the Fried Catfish Dinner, perhaps you might want to try the Akwinduu Chapaa Recipe. Feel free to check out the guides.