Chinese OEM OnePlus manufactures some of the best flagships in the market. The latest OnePlus 8 series proves this thing quite easily. Apart from the down to earth devices, the brand also provides one of the best Custom OS in the market. OxygenOS is, without a doubt, one of the best skins we have seen so far. It provides a clean look with tons of features and a stock Android-like experience with OnePlus's own flavor to it. It is one of those brands that bring home optimum support, better software, faster updates, and many more apart from the stunning flagships, of course.
OnePlus adds 5 new features to OxygenOS:
OnePlus believes in providing its users what they want. The brand has never disappointed its users except for maybe in pretty rare cases. The same goes for OxygenOS. OnePlus has been trying to make the OS more suitable for users based on what they need. This idea led OnePlus to initiate the IDEAS program to bring forth suggestions from users and see what they want to see in the OS. Now, it seems like the program was a successful move. After analyzing all those suggested ideas, OnePlus has finally decided to add 5 new cool features to OxygenOS. Yes, you heard it, right pals! Here are those 5 amazing features that we will see in the upcoming OxygenOS updates very soon.
Always On Display:
As expected, AOD is one of the most loved features by users. Its huge popularity made many OEMs to include this feature on their custom OS. The same happened with OnePlus. AOD was the most asked feature by OnePlus users. Hence, OnePlus decided to finally have it on board. The feature is still under development and will be done by June as revealed by OnePlus. We will first get to see it in the Closed and Open Beta updates around the months of August or September. After fixing any reported bugs, it will finally make its way to OxygenOS stable update.
Fingerprint Unlock for hidden pictures:
Vault or Private space are some of those features provided by many OEMs, OnePlus does too. Well, it allows users to hide any private pictures in the gallery app. You can later access it by putting in the password or pattern you used to secure it. OnePlus is going to add the feature to unlock these hidden pictures making the use of your fingerprint scanner. This seems like it will come in handy. This minor feature is one of the most useful features OnePlus has decided to add.
Folders within the app drawer:
There's this option to create a folder for a group of apps that you want to keep together in one place. OxygenOS lets you create a folder on the home screen but not withing the app drawer. The search bar is there to help but folders within the app drawer will help in better organizing all the apps on your device. Oneplus will add the feature to create folders within the app drawer and along with that, it will also add some features that can help the better organization of the app drawer.
Battery Full Sounds:
This is one of the much-needed features. Many times we forget after plugging in our phones to charge. While it might not affect your device instantly. This affects the battery life in the long run. Overcharging can also cause serious problems sometimes. Well, we got notifications when the battery is 100% full but that doesn't really help. OnePlus is going to add a feature that will play a sound or tone when the battery gets fully charged. This will help you prevent the device from overcharging and its further consequences. That's pretty cool, isn't it?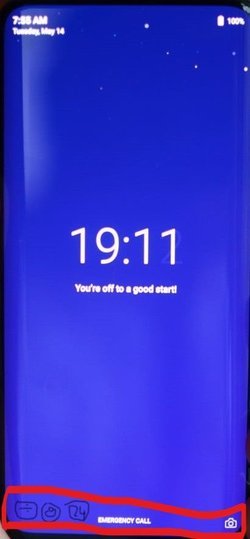 Enhanced Zen Mode with more features:
OxygenOS comes with this amazing feature called Zen Mode. It is sort of a focus mode thing that lets you focus on your work while reading or doing something important without getting carried away with notifications. OnePlus is going to revamp it by adding a whitelisting feature that will let you access some important notifications. This will let you focus on your task while also keeping in touch with what's important. This way it will be more productive than before.
While these are the 5 new features OnePlus is going to add in OxygenOS, there are many other suggestions that OnePlus said they won't be adding. Here are those features:
So, let's just wait for the next OxygenOS update to get our hands on these cool new features. We will see how amazing they are and if they really help users.
Stay tuned for further updates on OxygenOS new features and more such related content. Also, share this article with all those people who have been waiting to see a better OxygenOS update soon.
Source: OnePlus Forums
---
SEE ALSO: