Overwatch 2, the sequel to the previous Overwatch game, has had its share of problems since its release. Back when Battlenet servers survived DDoS attacks, this caused plenty of issues for the players, which even led to players not being able to enter matchmaking in Overwatch 2. There were game-breaking errors and bugs. Most have been patched and fixed since then, but there are still reports of players running into errors.
Recently, players have been running into an error where the game gets stuck while updating. This has been acknowledged by the developers and was addressed in this tweet here. However, some players were still facing this issue. If you are also facing the same problem, then fear not, as here in this article, we will go over some methods to resolve it.
Overwatch 2 is stuck on applying an update error: how to fix it?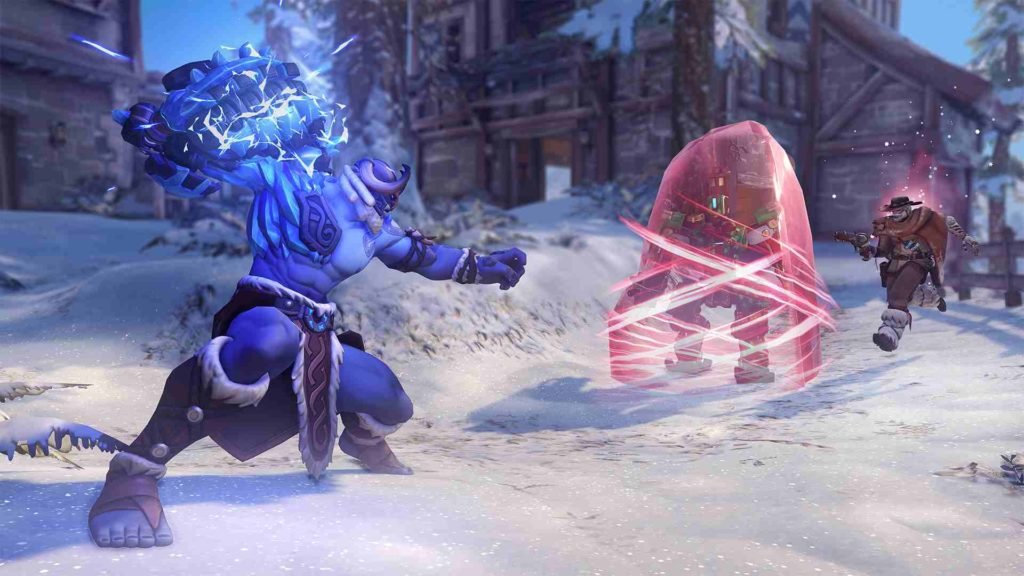 First things first, this issue has to do with some fault in the game servers and not necessarily with your system. However, there is a list of things to try out by yourself while the devs do their part. Listed below are several potential fixes that you may try to resolve the issue.
System restart:
The first thing to do is to restart your system and check if the problem persists. This may sound simple, but maybe a restart is all that is needed.
Windows Update:
Keeping your operating system updated is a good idea regardless. To update Windows, the steps are:
Hover over the start button and Right-Click on it.
Select Settings
Click on the Windows Update option. A new window should open
Select the Check for Updates option
If an update is available, it will be downloaded automatically, after which a system restart will be necessary to conclude the update.
Once the update is installed, launch the Battlenet launcher, and try updating your game. It should not get stuck now.
Antivirus Software:
Make sure that Overwatch 2 and Battle.net are on the exclusion/exception list of your antivirus software. If you are not using any third-party software, you can follow the steps to give Overwatch 2 and battle.net clearance.
Type and search "Virus and Threat Protection" in the windows search bar
Double-click on the result
Select the Manage Protection option
Select Allow an app and click 'yes' to allow
Now, add the game's .exe by accessing its installation directory after pressing the + icon
Also, add Battle.net to this list.
Once this is done, try updating the game.
Verify game files:
It may be that some game files got lost or corrupted. So, for this, you must scan and repair the game files. To do this,
Open the Battle.net client
Click on Overwatch 2
Hover over the gear icon
Click on Scan and Repair
Begin the scan.
After the scan is completed, you can try updating the game.
Internet settings:
You can try restarting the router and switching to a wired connection. You can also reset the DNS to see if that solves the problem. DNS can be reset by the steps below:
Type "Control Panel" in the Windows Search box and double-click on the first result
Click on Network and Internet
Select Network and Sharing Centre> Change Adapter settings
Now, select your network connection, select 'advanced', and then on private DNS
Type 8.8.8.8 for primary values
Type 8.8.4.4 for secondary values (Note: You can also use other DNS values)
Now, save the changes and then try updating Overwatch 2.
Reinstall:
Try uninstalling the previous version of the game and installing it again. The freshly installed copy will have the update installed already.
You can contact the support team here if all the methods fail. With that, we come to the end of this article; we hope you found this guide helpful. For more guides like this, stay tuned to Digistatement and happy gaming.
Also read:
How to fix Input lag while aiming in Overwatch 2?