Developed by People Can Fly, Outriders is a RPG cooperative game. The players enter the game in third-person perspective. This game was released on April 1, 2021. The game covers all the major gaming platforms like Windows, Xbox one, Series X/S, and PS 4/5. As the game is in the initial release phase, players are facing a Black Screen issue in Outriders.
Synopsis
As the nature-deterrent pollution gains in viciousness, the Earth has passed the point of recovery. The governments of the world have formed the Enoch Colonization Authority to colonize an earth-like planet in the distant space. One of the two ships carrying around 500 million earthlings have exploded. The other one has managed to reach Enoch. Outriders is a team of elite soldiers responsible for scouting the area.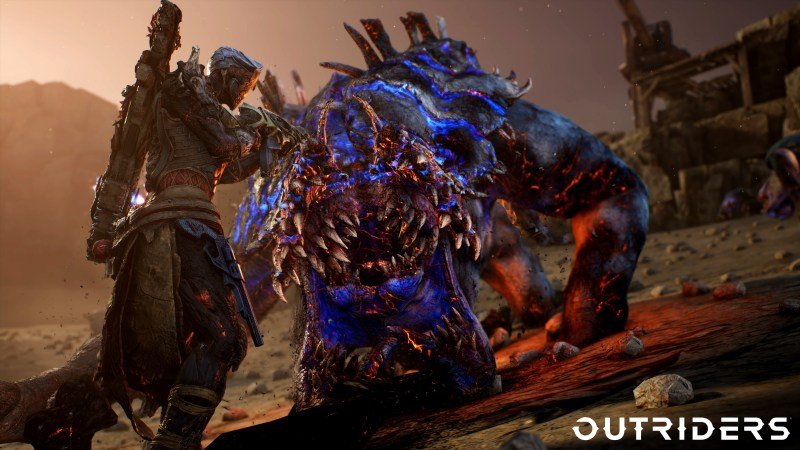 Black screen in Outriders
Even though this is an amazing game, players are troubled for quite some time. Some have reported issues just after loading the game while some faced this while playing. However, all of them have the same problem – Black Screen.
Players have brought up this issue recently in the gaming forums of Steam. They have encountered black screen with the Outriders game becoming unresponsive. Generally, they can see the loading screen with the opening music just fine. Right after that, the actual music of the game is heard but the screen turns black.
Many of them also complained that they are facing the issue but at a later time. While playing the game, during any interaction with the NPCs, the screen turns black. This is a serious issue without any fix.
Solution
Developers at Square Enix are yet to release any solution to this. The demo version of Outriders was working just fine for almost all of the players. This is quite surprising for such a reputed company. Due to this, the overall game rating has dropped drastically.
The fix to this can be expected as a patch update considering the graveness of the bug. Until the bug is fixed, you can discuss your issues in the Steam community.