Starting off with an epic intro, Outriders has clearly outsmarted several gaming companies in terms of gameplay, user experience and high level graphics. Outriders is a co-op Role Playing shooter game developed by People can Fly. This game is published by Square Enix's European subsidiary. As the game has been launched quite recently, it is facing numerous issues. The performance issue with HDR not working is discussed here.
Gameplay
The events of this game is setup in an sci-fi universe in a planet named Enoch (Hell of Earth). It was initially published for windows, but now it is also available on PS 4/5 and Xbox.
The gameplay is pretty decent and the user experience is also nice. Outriders are a group of elite soldiers who are among the survivors. They are now on planet Enoch, responsible for scouting the area.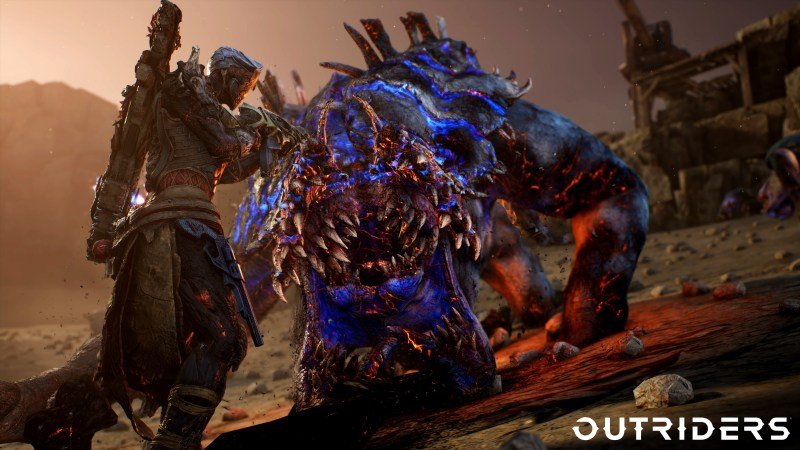 They have to survive and fight for their lives in a planet which is ravaged by creatures and storms. Owning to the situation this group of survivors has gained an anomaly to protect themselves from evil doers. The Outriders are divided into four subclasses, each have their own unique powers and abilities.
The is  a story mode game and has access to additional side quest. The bunch of artillery,  arsenal and their graphics quality adds icing to the cake.
Outriders HDR not working
One of the most common bug in Outriders game is the broken HDR. Players are experiencing an anomalous behavior in the HDR display. The HDR is too saturated leaving behind darker areas to be more dark and lighter areas to be more light.
According to recent updates, there are fixes available but your Windows operating system needs to be updated to the latest version to fix this issue. Nothing has been officially heard, but we will let you know when the update on the fix comes in. It is expected that the fixes for all the current issues will start rolling out by the end of April, 2021. You can check the game forum below for help from your gaming peers all over the world.