The Chinese technology company Vivo was expected to launch its new UI OriginOS during Vivo developer conference which will take place in Shenzhen on November 19, 2020. The theme of the conference is "Native Everything" and will focus on different areas including apps, games, business cooperation, technology, IOT, and the new OS. This custom UI is expected to replace the current Funtouch OS 11 which was recently launched with Vivo V20.
But the company later confirmed that the new OriginOS is going to launch on November 18, a day before the Developer's conference. A special event has been organized by the company a day prior to the conference to unveil the new OS.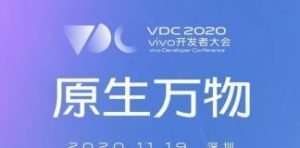 With only few days left for the launch of OrginOS, the company has decided to start the OriginOS beta recruitment process for the China users. The company has posted threads regarding the official date for the beta recruitment. The recruitment process has already started from November 12 and will end on November 18 for the first stage recruitment. Those who are interested in the beta recruitment process can follow this thread posted by
vivo
.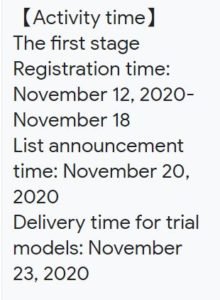 As confirmed by the threads posted by company, it will be staged rollout and will be available to limited users before pushing to all devices. The company has started the recruitment process and interested users can apply.
Vivo X60 series, succeeder of X50 series which was launched few months back, is rumoured to be the first smart-phone series to run on Origin OS. The tentative date for the rollout of this new custom OS is expected to be between November and December 2020. But yet we are not sure about the devices which will receive the Vivo's most awaited custom UI. The rollout date, eligible devices as well as the designs and features will be revealed by the company during the launch itself.
Vivo users in China seems really happy and are looking forward for the Developer Conference as well as the OriginOS special launch event. A user on Weibo called "Flying updo" posted the pictures of the Invitation letter she received for the upcoming launch event. Have a look at it down below :-