Version 1.1 has barely been released when our eyes are already on China and the beta with Update 1.2 leaks. This will take us to the snowy foothills of the new Dragonspine region.
Genshin Impact is now the most famous Chinese game in the world, but it is still in its country of origin that you have to dig to unearth crisp information on the future of the title. This is what the very famous dataminer Zeniet did recently, by getting his hands on screenshots of the future version 1.2 of the game, whose arrival on the European server is scheduled for December 23.
On these pictures, we can admire the next region of Dragonspine, as well as the monsters that inhabit it.
The winter theme, during this Christmas period, will therefore be present since the Dragonspine mountains are very snowy. Zeniet specifies that new varieties of mobs will emerge with the arrival of this new area to explore.
The datamine also took care to post an image of the area as a whole: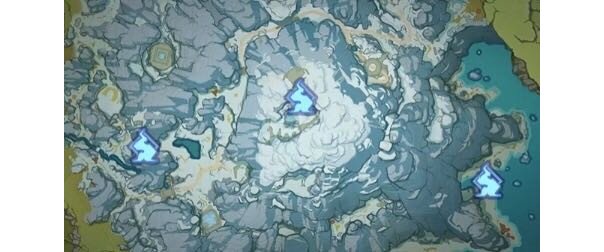 The exploration of the place promises to be arduous, since Dragonspine seems to be made up of high reliefs and steep mountains. Other leaks in this region should reach us as we go. As the v1.2 implementation update is a major patch, expect some new characters, quests, and possibly new features too!
December 23 will finally be a date to anticipate for your wishes! New banners will most likely see the light of day, and if you've managed to resist Childe's temptation (not like us what), it will surely be your time! You can also read about the ingame events here at digistatement.
Follow us for more Genshin Impact news and updates. Also, did you read about the new characters arriving possibly with 1.2- Albedo and Ganyu? Give us a share on Twitter under #digistatement.