OnePlus is one of the best smartphone company in the world. Most people who aren't a huge fan of Pixel or Samsung devices often consider OnePlus as the finest brand to blindly trust. OnePlus is also that one amazing company that provides Android experience closest to stock Android experience. The custom Android-based skin of OnePlus is called OxygenOS.
Officials announced the release of the latest OS update for OnePlus 7T users. OnePlus is rolling out an incremental update- OxygenOS 10.3.5 in India. The same update is also rolling out as OxygenOS 10.0.13 in Europen countries and for other global variants.
Here's the changelog of the OxygenOS 10.0.13/ 10.3.5 update. The update also brings added improvement to the September 2020 security patch update.
OxygenOS 10.0.13/ 10.3.5 Changelog-
System

Newly added user assistance feature to help user master usage skills quickly (Route: Settings>OnePlus Tips & Support)
Optimized power consumption of the system and improve user experience
Fixed the flashback issue with some third-party apps
Fixed known issues and improved system stability
Updated Android Security Patch to 2020.09
The update is rolling out in batches. Initially, a very few OnePlus 7T users will receive this OxygenOS update. Gradually in the coming days, OnePlus push this update for a larger number of people.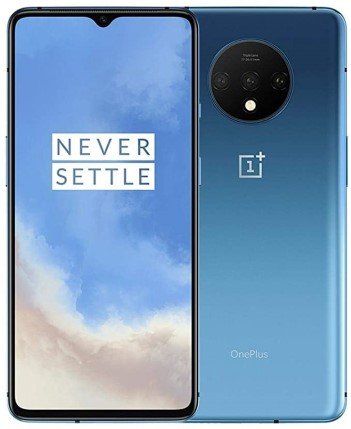 If you would like to manually check for the update head to "Settings" and type "System Update". Click this menu and check whether an update is available for your device.
The developers are open to feedback. So if you face any issue or bug after updating your OnePlus 7T to the latest version and would like to report the problem, click here.
OnePlus 7T is a premium range device that was released on September 27, 2020. This device is available in two variants- 128GB 8GB RAM and 256GB 8GB RAM, and the base variant currently costs Rs.37,000. OnePlus 7T sells out in Frosted Silver, Glacier Blue, and White colors.
We post related content and exciting updates every day, so stay tuned! Also, share this article with all those who might find this news helpful!