The epic showdown is about to start. One of the four emperors of the sea, Kaido vs. the nine Red Scabbards is happening in this chapter. Red Scabbards is determined to unleash hell on Kaido even though they know it's not near to possible to damage a beast-like Kaido.
The raw scan page for chapter 986 of the manga 'ONE PIECE' just dropped and it's a lot to unpack. So we will be discussing 'ONE PIECE CHAPTER 987 release date, raw scans, and spoilers. You can check out release dates below if you don't want spoilers.
ONE PIECE CHAPTER 986 SPOILERS & RAW SCANS –
In the last chapter, we saw that Kanjuro along with some gifters clash with O-Kiku, Neko, Raizo, and others. Kanjuro loses the fight and he probably died fighting O-Kiku. We see Denjiro, Kinemom, Raizo, and Kiku crying over Kanjuro, even though he was a traitor, he was their companion for a long time. Luffy removes Yamato's cuffs which later explodes near the stage right at the moment when Kaido was about to execute Momo.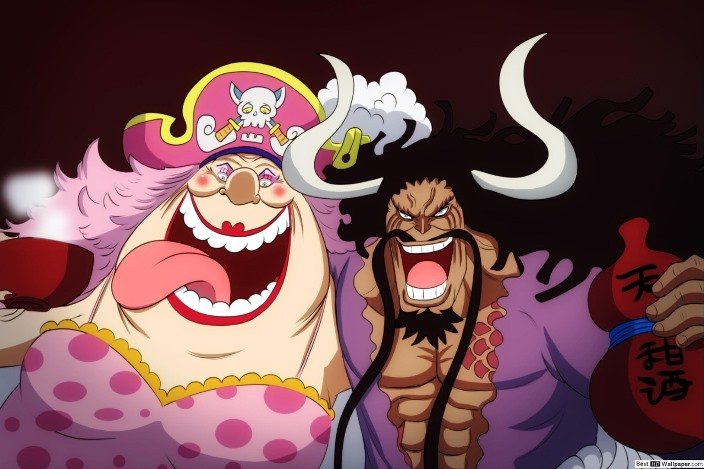 The Red Scabbards barge through the wall. All the Red Scabbards launch their attack on Kaido and his subordinate. They are there to avenge the death of Kozuki Oden after waiting for 20 years. We will see a lot of action from them in this and upcoming chapters.
Check out ONE PIECE RAW SCANS here
THE ONE PIECE CHAPTER 986 RELEASE DATE
The latest chapter released on the 19th of July 2020. And since it was on a break, the next chapter is scheduled to release on the 2nd of August 2020 on the official sources like Viz.com.
Regularly visit our website to keep track of updates and schedules regarding the manga. We will update you if any changes take place.
Also, we, here at DigiStatement, do not support any kind of illegal sources. We encourage you to read the chapters from official sources only if possible.
WHERE TO READ ONE PIECE CHAPTER 986
You can read the latest chapter of One Piece online as soon as they are released on VIZ media and Shueisha's manga plus official websites and Apps. Note that the raw scans for new chapters are usually released 2-3 days in advance. So make sure you read your manga from the official websites as this will help the manga creators.