Nokia has remained one of the top players in the smartphone game for quite long. The brand is known prominently to make durable and quality smartphones ever since its onset. Nokia manufactures some of the best Android smartphones these days. The brand offers a wide variety of choices to consider from the budget and the mid-range segment. Nokia 6.1 is one of the best budget smartphones we have come across. The device was launched two years back in April 2018. This Android One smartphone initially came with Android Oreo out of the box. The device recently received the Android 10 update a few months back in January.
The device comes with a 5.5 inch IPS LCD display. It is powered by the mid-range Qualcomm SDM630 Snapdragon 630 chipset. The device offers up to 4 GB of RAM and 64 GB of storage. The device features a single 16 MP camera at the back and an 8 MP selfie shooter on the front. It is fueled by a 3000 mAh battery with support for 18W fast charging. The device currently runs on Android 10.
Nokia 6.1 Android 10 issues and bugs: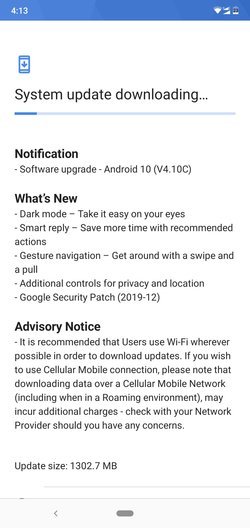 Just when users were happy and starting to enjoy the arrival of Android 10 on their devices, they started facing several bugs and issues. The Android 10 update brought along a lot of bugs like sound and audio bugs, headphone problems, and a lot more. Back then, users took to social media to report these issues. To fix these bugs, Nokia had later also released a couple of further updates. These subsequent updates brought along security patch updates and system improvements and stability. Users reported that they were still facing the issue.
After pushing about two or three subsequent updates, Nokia said that the update would eventually bring system stability and overall improvement. They felt like it worked, and the issues were gone. However, a few days back, some users reported facing several bugs and issues. Users saw the same sound bug, which resulted in audio crackling. This time users are also facing heating issues with their Nokia 6.1. Well, it's really bad to see how Nokia has been disappointing its users. It is also funny and serious at the same time how the bugs remain despite Nokia pushing so many subsequent updates.
According to users, there are two equalizer apps running in the background at the same time. This means both of them are functioning at the same time to cater to audio systems. This results in audio overlapping, and hence crackling is seen. The other thing as reported by users was, they are also facing heating issues with the device. The device heats up on its own to a very high temperature. Well, this is a pretty serious issue. We have seen so many cases of mobile phone blasts in the past. The audio crackling bug has remained since the very first Android 10 update and has not yet been solved even after so many subsequent system improvement updates. The heating issues are something new recently.
It is quite ridiculous how the updates pushed by Nokia has resulted in more issues rather than fixing those bugs. Users are really disappointed with Nokia. We will have to wait and see what will further updates bring to fix all these bugs and issues. Let's see how Nokia tackles this problem.
Stay tuned for further updates on Nokia 6.1 Android 10 bugs. Also, share this article on social media tagging Nokia to fix these bugs soon.