Nobody Saves the World is an ambitious attempt on the RPG genre that adds a funny take on other RPG tropes and executes it very well. It is an action RPG game that follows the usual story and expands on the world with its variety of unique quests, procedurally generated dungeons that evolves and becomes more complex as the player gets stronger and the brand new gameplay mechanic that allows you to take on different forms of creatures like Dragon, Rat, Slug and 12 other forms throughout the game, where each form comes with their own strengths and weakness that players have to take account for and merge them to create their own playstyle and have fun exploring the vast world of the game.
Now that the game is out, PC and Xbox players are wondering about the crossplay feature and if it's present in the game. Read on more to know every detail about the game and whether it supports crossplay or not.
Overview of Nobody Saves the World.
Drinkbox did a great job when it comes to the level design of the game and created complex dungeons that shift its difficulty as you get stronger, meaning a new tactic or approach is required from the player's end to traverse through the areas. The game offers countless hours of gameplay that keep you engaged with unconventional quests that can be attempted by talking to the inhabitants of the world, depending on the player's specific form, and have plenty of other ways to approach it.
The interesting part that makes Nobody Saves the World is its flexibility when it comes to transforming into several forms that change the gameplay mechanic. Combining it with several other forms of abilities opens up a lot of ideas for creating different playstyles that keep things fresh and ingenuine. To set the game's tone, it features an amazing soundtrack that adds the immersion in the game along with a new game+ mode that lets you keep your abilities to fight against leveled-up enemies with modified difficulty.
Online play in Nobody Saves the World?
Players can embark on adventures in the game's vast world with other players and you can easily invite people. The game features an online coop where a maximum of two players can play simultaneously, but it has its flaws as well. The second player doesn't have access to their save file and has no way to make progress in the gameplay without creating the game as a host.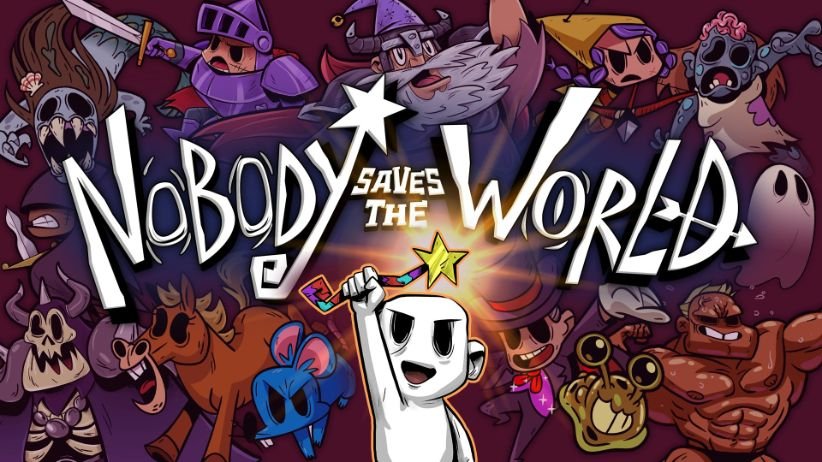 Does the game support Crossplay?
Despite its amazing gameplay features, many wondered if Drinkbox implemented co-op in the game. The good news is that it does support crossplay between PC and Xbox consoles, so if you have a friend who is on Xbox and wants to join your game on PC, they can do so easily. However, crossplay is only supported on Xbox and PC Gamepass.
We hope that you enjoyed reading this article, stay tuned for more updates at Digistatement.