Gamers in today's generation always want something new to improve their gaming experience, and game developers push frequent updates to satisfy those demands and keep players attached to their games. One of the upcoming features that every gamer wants to experience is the VR Mode and some developers do listen to their demands. Playing a game with a VR headset seems so much realistic as if you are in the arena. The most unique feature of this VR technology is that you see only the game visuals and nothing else, and it makes it more thrilling. Every gunfight, every kill, every visual seems so realistic that a normal mobile screen or even a big TV screen can never provide.
One of these games that gamers will like to play in VR is the Nightmare Reaper. Although you might be disappointed with the overall graphics quality compared to other games on the market, one thing you will surely love is its thrilling gameplay and gunfights. So, if you want to know more about this game and have a clear idea of whether a VR mode is available for the game or not, then stick with us and we will provide you with every detail that we have.
About Nightmare Reaper
Nightmare Reaper is a 2.5D violent shooter game developed by Blazing Bit Games. If you play modern games with high graphics and vibrant visuals then you would need some time to adjust to the 2.5D graphics of the 90s. But the gameplay is quite fun and provides an old-fashioned shooting experience. As the developers have restrained the graphical improvements, it is preventing the game from overextending itself and leaving the gameplay and the story from achieving their potential. If you have some visual problems then you might have a problem focusing on the actions within the game and also the motion graphics aren't much smooth either.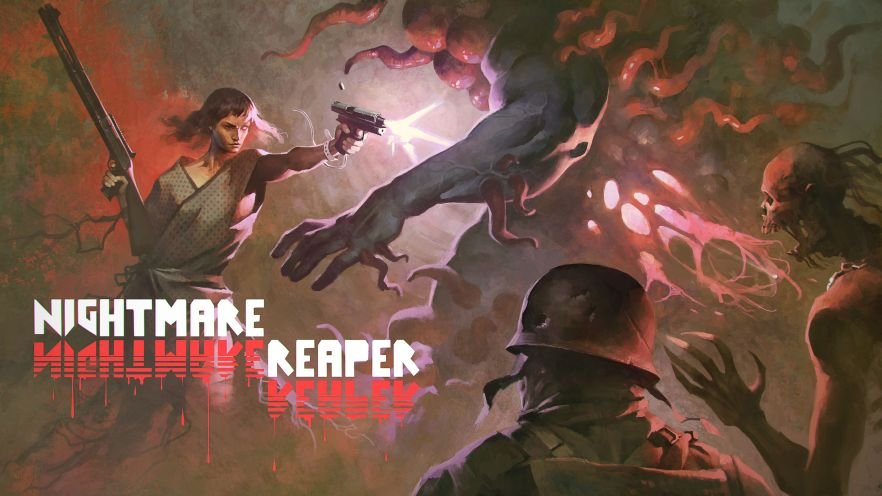 In the game, you take up the character of a patient locked up in a mental asylum, wherein at each level you will get a variety of randomly generated enemies which you are facing in your nightmares. There are a total of three different chapters within the game and you will face more difficult challenges as you level up. The players have to face a variety of creepy creatures including demons, zombies, and monsters for which they will get a maximum of three weapons. When you kill these creatures they will drop valuables like treasures, coins which you can use to level up your skills.
Is VR mode available in Nightmare Reaper?
The Nightmare Reaper game with the VR headset on would look much better rather than playing on a normal screen. You will find those zombies and monsters more creepy and as if the nightmare is yours in reality. The thrill of the game will increase and every fight sequence will become livelier.
But the VR mode is currently not available in the game, and the bad news is that the developers have not given any hint about the availability of VR for this game. We also can't give you any time frame by which you can expect this feature. Rest assured if the developers give any update, we will surely bring it to you.
Hope you liked our article.
Happy gaming!