So gamers, what's up, hope you all are doing well. If you guys like an old-fashioned action shooting game with a small size, you probably would have heard of the game, Nightmare Reaper. This game looks more like an old-fashioned 90s game, and mainly caters to those who do not have a high-end pc but want to enjoy action games. So, if you have already started playing or hoping to play this game, then stick with us and we will give you detailed information about the game and how long does it take to complete it.
The Nightmare Reaper Game
Nightmare Reaper is a game that was developed as well as published by Blazing Bit Games. The game is designed completely on 2.5D graphics and is mainly based on a modern shooter and rogue-based gameplay. The game has received praise from the whole gaming community with almost 1200 reviews going in favor of it. Though old still popular! The storyline of the game is unique compared to other nostalgic shooter games out there. In the game, you are given the character of a woman who has a mental problem and has been shifted to many asylums. While her psychiatrist is up for treating and curing such a difficult case, he is still afraid of her. She is completely confined to the four walls and dreams of creepy creatures when she sleeps. Your actual gameplay starts in her dream where you have to fight various creatures like zombies, monsters, demons, etc. You will get a maximum of three weapons to take down this creature and you will get various loot in return which includes coins, gibs.
You can also get many treasures, weapons through different chests that you find as you progress through the story. You can use these loots to level up your skills so that you have a better chance of winning these fights as the difficulty level will increase as you progress. You can experience a total of 3 different episodes where every time you die, the game would bring in a new set of levels and enemy species to face. In this way, you can replay the game, and every time you play you would face different challenges. There are different ranks of guns within the game ranging from common to legendary, which completely depends on the attachments and other values added to the gun. There are a variety of guns available within the game by which you can design your armory, ranging from normal shotguns to even flame throwers, but you can only keep one weapon for every level, so choose the best one.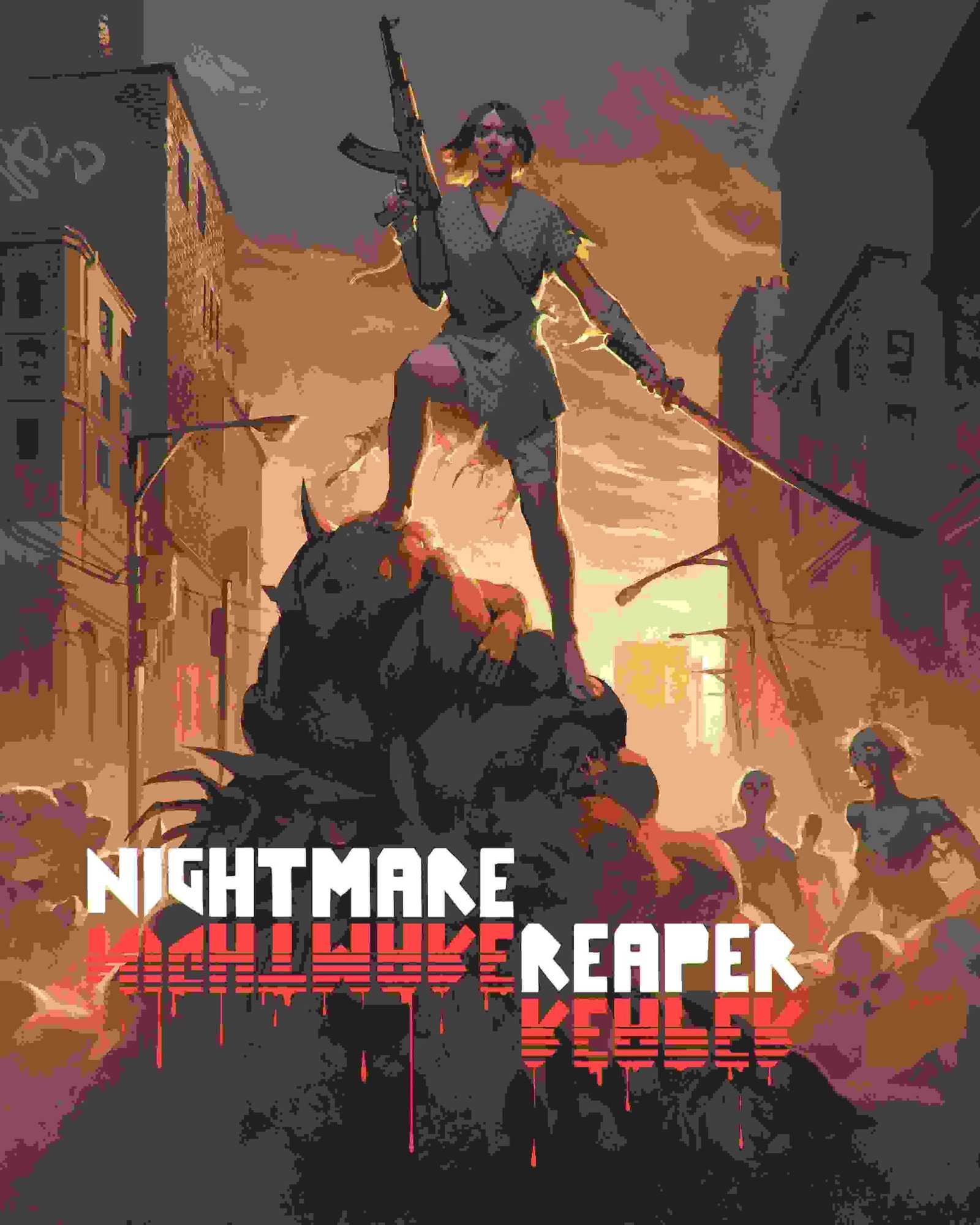 How long is the Nightmare Reaper game
If you are generally good at FPS games and have mastered the skill set by playing different games, then the total game time may decrease a bit. You may finish the game in 20 hours if you are good at FPS titles but may vary to 40 hours if you are still new to the FPS world. Still, it may not be the exact number because the game generates an endless amount of arenas and you have to start over the level again from the beginning if you die in the middle. So, you have to always be at your best and complete the level at one go without any distractions.
Hope you got an overall idea about the game Nightmare Reaper and how long you may take to finish it. So, this was everything about how long is the Nightmare Reaper game. For more such articles, make sure to stay tuned with us on Digistatement.