Update: As expected, the newly released NFS Unbound is tagged as unsupported for the Steam Deck and it is mainly due to the new EA Launcher Application. So, players who want to enjoy the new game on their Steam Deck have to work their way around Proton Experimental. If you want additional assistance, feel free to check out this video on the same.
---
Original Post from Nov 15, 2022, follows below- 
Need for Speed is a nostalgic video game series for many gamers out there. This video game series has been entertaining the world for more than 2 decades now and Electronic Arts (EA) has come up with the latest installment in this franchise, NFS Unbound. NFS Unbound is the upcoming car racing video game developed by Criterion, ready to arrive on December 2, 2022, for Windows, PS5, and Xbox Series X|S video game platforms. On the Windows platform, this game would be available via Steam, EA App, and Epic Games. And since the release of Steam Deck, there is a big question mark in front of every new game as players are interested to know if a recently released title can be played on Deck or not. If you are also having this question in mind regarding NFS Unbound, then carry on reading this article for more clarity.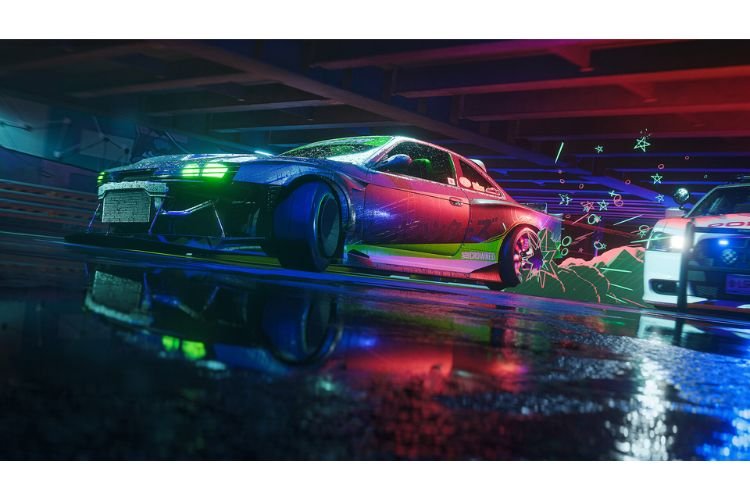 The 25th installment in the Need for Speed video game series, NFS Unbound takes you to Lakeshore City, a city inspired by Chicago. Just like the predecessors, this title is also an open-world car racing game, focused on Street Car Racing. The most intrusive change that you will notice in the game is its cel-shading and graffiti art based theme. Coming back to our main topic, here is everything you need to know about this game's availability on Steam Deck.
NFS Unbound on Steam Deck?
Steam Deck is the recently released portable handheld video game console by Valve. After Nintendo Switch, this is the second most popular handheld video game console in the category. Its specialty includes high-performance video game experience on a small screen, that allows you to experience gaming while laying on your bed, or while traveling too.
Talking about NFS Unbound, officials did not give any statement regarding its availability on the Steam Deck. Many Deck owners are hoping this game to be available on this platform. But, unless the game actually gets released, it is hard to state anything concrete. However, there is a high chance that this game might run smoothly on Steam Deck, just like its predecessor, NFS Heat. But, official support is most likely to not be included.
So, this was everything about the availability of NFS Unbound on Steam Deck. If officials give any statement regarding this topic in the future, DigiStatement will update you at the soonest. If you found this article helpful, share it with your friends.