A couple of hours ago, a post was shared by the official Xbox account (UK) on Twitter. It was the announcement of the brand new, updated Xbox app. The latest version of the app is out and the links are provided at the bottom of this article.

The updated Xbox app mainly intends to unite all the gamers in the community. So the latest app has brought/ upgraded three main features in the interface of the app.
Gaming is not just about having great skills while in a match. Communication and teaming-up are two of the key factors to lead a team to victory. So here are the three updated features to make your Xbox experience a lot more fun-
Xbox parties
Xbox is not a single piece of game. It is an entire collection of mind-boggling games. The Xbox parties feature lets you create or join a party of friends. You can communicate with your party mates from your very mobile or tablets as you move from game to game. You can join parties and communicate with friends on Xbox Series X|S, Xbox One, and Windows 10 PCs.
Chat made easy
"Chat made easy" is just too modest a title Xbox has called it. The new app has much voice and text communication a dozen times more user-friendly. The in-app voice communication lets you talk with your party members and friends much more easily, provided you have connected your headset and mobile/ tablet.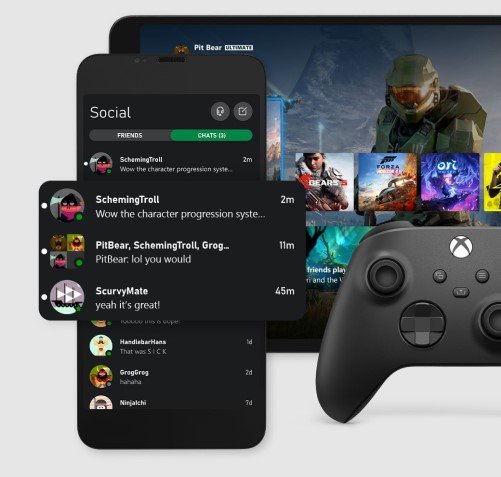 With the on-screen keyboard, pinging your friends and getting them on for a game is not a complicated feature at all. The new app brings a quick message feature but that's not all. You can also use this texting feature to look for a game or enter a code.
Sharing
As the main motive is to unite the entire gaming community, just voice communication is not enough to get that job done. You can now share the clips and screenshots of your game across multiple platforms within a couple of clicks. you can also send the gaming moments you've captured to the activity feed as well as via Xbox chats.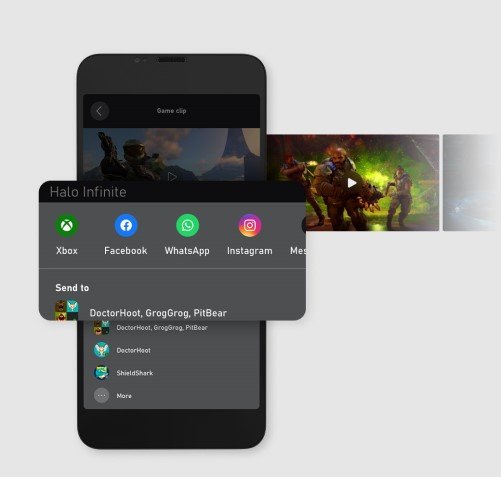 Download the new Xbox App-
The app is available for download on the Apple store as well as the Play Store. Click the desired link below to be redirected to the download page-
We post related content and exciting updates every day, so stay tuned! Also, share this article with all those who might find this news helpful!