Gaming technology has seen huge leaps of advancements when it comes to PC or console gaming. Both these platforms have come a long way from when we enjoyed any game featuring ordinary-looking details of character models & environment to ultra-realistic graphics with an insane level of detail and visuals. Well, the new RTX and DLSS feature augments it to a whole new level.
Many promising AAA titles are releasing in 2022 for PC and PS5 that will fully leverage the RTX & DLSS technology, which will result in smoother performance with dynamic lighting and ray-tracing enabled. Here's our list of games that will implement DLSS and RTX technology that was unveiled at the NVIDIA CES presentation.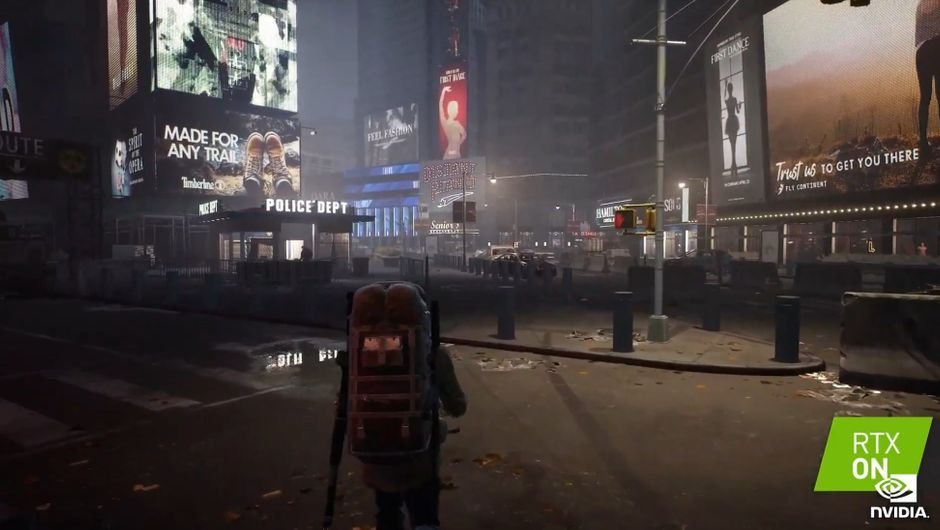 What are RTX and DLSS?
Simply put, RTX or Ray Tracing adds various effects on computer-generated objects that make it realistic by dynamically adjusting the way lighting effects are rendered and adding more realism. If you've played any RTX-based games like Cyberpunk 2077, you've seen how sharp the shadows look and how perfectly the light reflects on objects and the environment from the sun, moon, or any other natural light source.
DLSS on the other hand uses AI technology to upscale the resolution without actually changing the native resolution and thereby increasing the performance severely. Many AAA titles use this technology to enhance the visuals of the game as well as increase the game's performance to make it more immersive and fun to play.
Upcoming games that will use RTX and DLSS
2022 is going to be a very exciting year for both single-player and multiplayer games with realistic lighting and a high level of detail. Both RTX & DLSS technology are going to be used in these games to assure superior performance and best-looking visuals. Here's our list of upcoming AAA games that will use RTX and DLSS.
Escape from Tarkov
One of the most intense first-person action simulators that offer the best gameplay, Escape from Tarkov will be getting a new update this year that will fully utilize DLSS thereby improving performance using AI technology. If the users have an RTX card, they'll be able to use DLSS to gain more performance and better visuals in the base game.
Hitman 3
One of the classic and most loved stealth games of all time, Hitman 3 will also receive DLSS and RTX features in 2022. The game features a unique level design, a bustling city, and a variety of weapons and objects that can be used by players to sneak their way or go guns blazing and assassinate their targets. Assassinate your targets faster with DLSS enabled and RTX to immerse yourself in the city.
Voidtrain
If you love trains and fantasy, then Voidtrain will provide you your daily dose of excitement with beautiful looking environments, first-person combat and plenty more activities to do in the mysterious world that's has many unknown dangers lurking around. Experience accelerated performance using DLSS and increased visual quality with RTX enabled.
The Anacrusis
Another game with exciting ideas and innovative co-op gameplay, The Anacrusis lets you fight against the first sentient extraterrestrial beings that humanity has discovered with unique AI that adapts to the difficulty based on your team's performance. Enabling DLSS will make a significant change in performance.
Phantasy Star Online
SEGA's most critically acclaimed title, Phantasy Star is another exciting action RPG game where players fight against the mysterious DOLLS. As it's an RPG title, you can customize your character very well. The game offers a more refined combat system and plenty of room for players to experiment with their playstyle. The game will receive an update on February 9 that'll include DLSS and RTX support for increased performance and visuals.
Ratten Reich
If you love strategy games with world war settings, Ratten Reich is another real-time strategy game that takes place in an alternate reality where mice, cockroaches, and anthropomorphic rats seek control of the world using world war 1 & 2 inspired weaponry and realistic tactics. In the future beta update, ray traced reflections, DLSS, and RTX global illumination will be added that'll enhance both performance and image quality.
Midnight Ghost Hunt
In Midnight Ghost Hunt, you can hunt your friends in creative ways by possessing everyday objects as ghosts in the most anticipated PvP multiplayer game that's arriving this month. To step up your game, you can increase the performance and graphics using DLSS and RTX technology. When the beta version of the game releases, you can increase the performance using DLSS and improve latency via NVIDIA Reflex for a smoother experience.
Dying Light 2 Stay Human
One of the most critically acclaimed post-apocalyptic open-world games that's infested with zombies and features fluid parkour movement and gunplay, is Dying Light 2. In the game, you'll explore a huge open world filled with dangers, experience one of a kind story, and make choices that'll affect you and can have devastating consequences.
Dying Light 2 will be enhanced with RTX technology that includes DLSS, global illumination, ray-traced reflections, and shadows, offering a brand new experience.
The Day Before
Another post-apocalyptic survival game that'll drop players in an unforgiving world where they have to avoid flesh-eating zombies, scavenge for supplies, and fight other survivors is, The Day Before. You'll get to explore banks, skyscrapers, shopping malls, hotels, and many more. The game will be released in June 2022 and will take advantage of DLSS and RTX technology for crisp image quality and better performance.
Rainbow Six Extraction
Tom Clancy's most beloved franchise, Rainbow Six Extraction offers tactical gameplay and features an interesting setting where players have to face deadly aliens and resist their invasion by all means in the new Rainbow Six universe. You'll have access to a total of 90 weapons and gadgets, customized gear, an ability progression system, 12 ever-evolving maps, and newer variants of enemies. The game's performance will be enhanced with DLSS and the in-game latency will be improved using NVIDIA Reflex for a smoother experience.
Super People
Super People is a brand new battle royale game that offers fast-paced shooter gameplay with superpowers. Players will have access to various abilities that offers a distinct advantage, depending on how the player uses them. The game will be enhanced by NVIDIA Reflex to decrease latency and to make gameplay more responsive. Visuals will also be upgraded with NVIDIA RTX Global Illumination, and performance will be enhanced using NVIDIA DLSS.
We hope that you enjoyed reading this article, stay tuned for more updates at Digistatement.