Getting banned for spoofing is not new in Pokemon Go. Niantic is very serious about it and if the game catches players using unfair means, they are likely to get banned permanently. Various software available for android, iOS, and Windows can bypass certain limitations of Pokemon Go and lets the users take advantage of this in-game. Niantic considers it cheating as it hinders the terms and conditions of Pokemon Go. Niantic conducts Ban wave every now and then to ban certain players using GPS spoofing. With new ban systems, Niantic is trying to minimize spoofing in Pokemon Go to some extent. Here's everything you need to know.
Pokemon Wave Ban 2021 Details
Niantic considers the use of emulators and other Pokemon Go++ apps as cheating since these applications use GPS spoofing to cheat the security system of the game and making it think that the player is actually moving with abilities like teleportation in desired coordinates.
The company has revived its banning system with certain rules. This procedure will hopefully decrease the number of spoofers currently playing the gaming and ruining the experience. The last major Pokemon Go ban wave came in Jun 2020. However, it looks like Niantic has not sent any new ban wave due to the ongoing pandemic situation.
For more details on this, visit this Reddit post.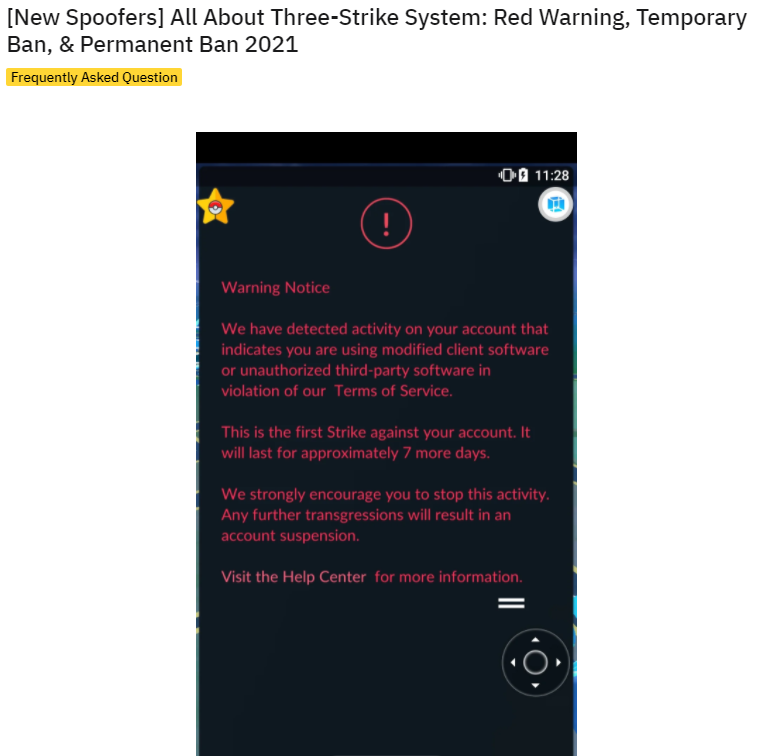 The banning system consists of 3 Strikes. Each Strike will be an enhanced version of the lower one.
Strike 1– It will be just a warning for cheaters as Niantic believes that everyone can make mistakes and deserves a second chance to get better. However, your gameplay will be affected a little bit as you will not encounter any rare pokemon(the map won't show any) and you will not get XP from EX Raid Passes. This will be in effect for 7 days.
Strike 2– In strike 2, you will get a temporary suspension to your account for 30 days. In this period, you will not be able to access your account.
Strike 3– If you continue cheating and receive strike 3, then unfortunately your account will be banned permanently. Niantic even has a Ban Appeal web platform for players who think they might have got banned mistakenly. This appeal can be made in the Help section of Niantic's official website.
Well, now that you know what will happen if you continue to use emulators for spoofing, you might want to reconsider playing Pokemon Go the way it was meant to be played.