HP has been one of the most successful companies in printer business for a long time. It has been supporting its printer models that were released before the year 2010 with the HP Solution Center app. The app has a lot of its functions based on the Adobe Flash Player which recently got discontinued.
Adobe Flash Player has been a dominant force for the WEB. From developing games to web apps and animations. It began as a vector drawing board by Futurewave, then its developmemt led to the younger Flash called FutureSplash. FutureSplash was eventually bought up by its competitor, Macromedia who renamed it to 'MacroMedia Flash' in 1996. Fast forward to 2005, Adobe bought Macromedia and their entire product line. They focused on developing the Flash Player to as we knew it. But Flash lost a lot of its user base when Google removed its support from its ad platforms, developers also upgraded to newer and safer alternatives like HTMLs.The player is now being abandoned by the company and has been completely discontinued after 31 December 2020.
Coming to the topic, as the result of this, the HP Solution Center has stopped working for users as they reported here. As we have told you, the app relied on Adobe Flash Player for most of its function and due to the death of Adobe Flash, the app has stopped working.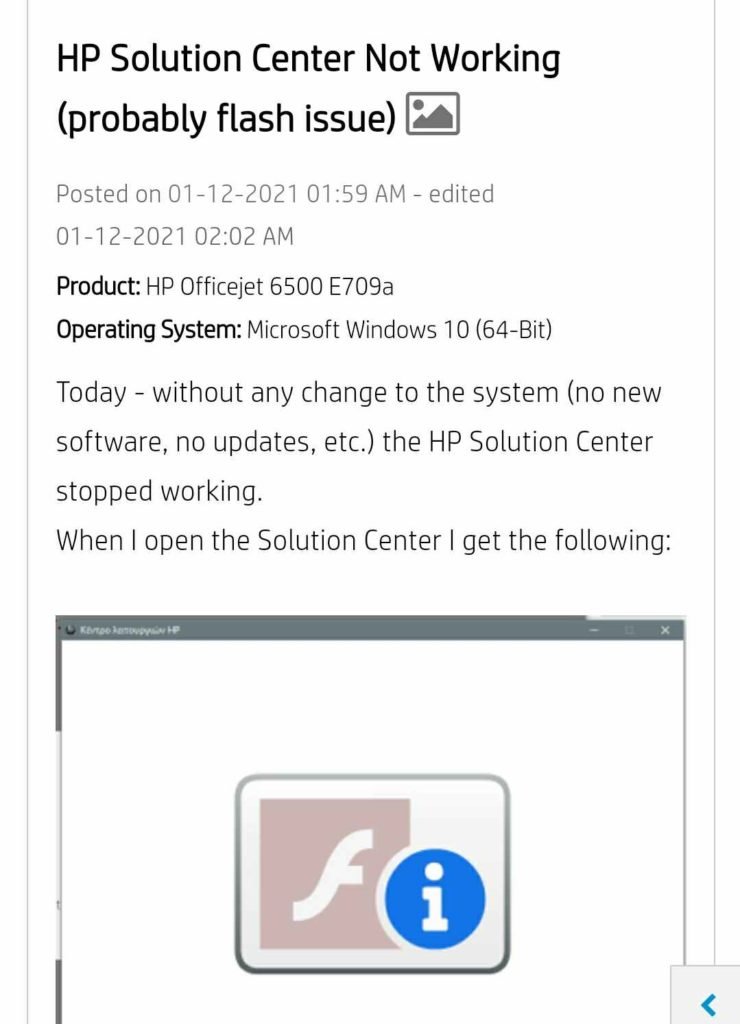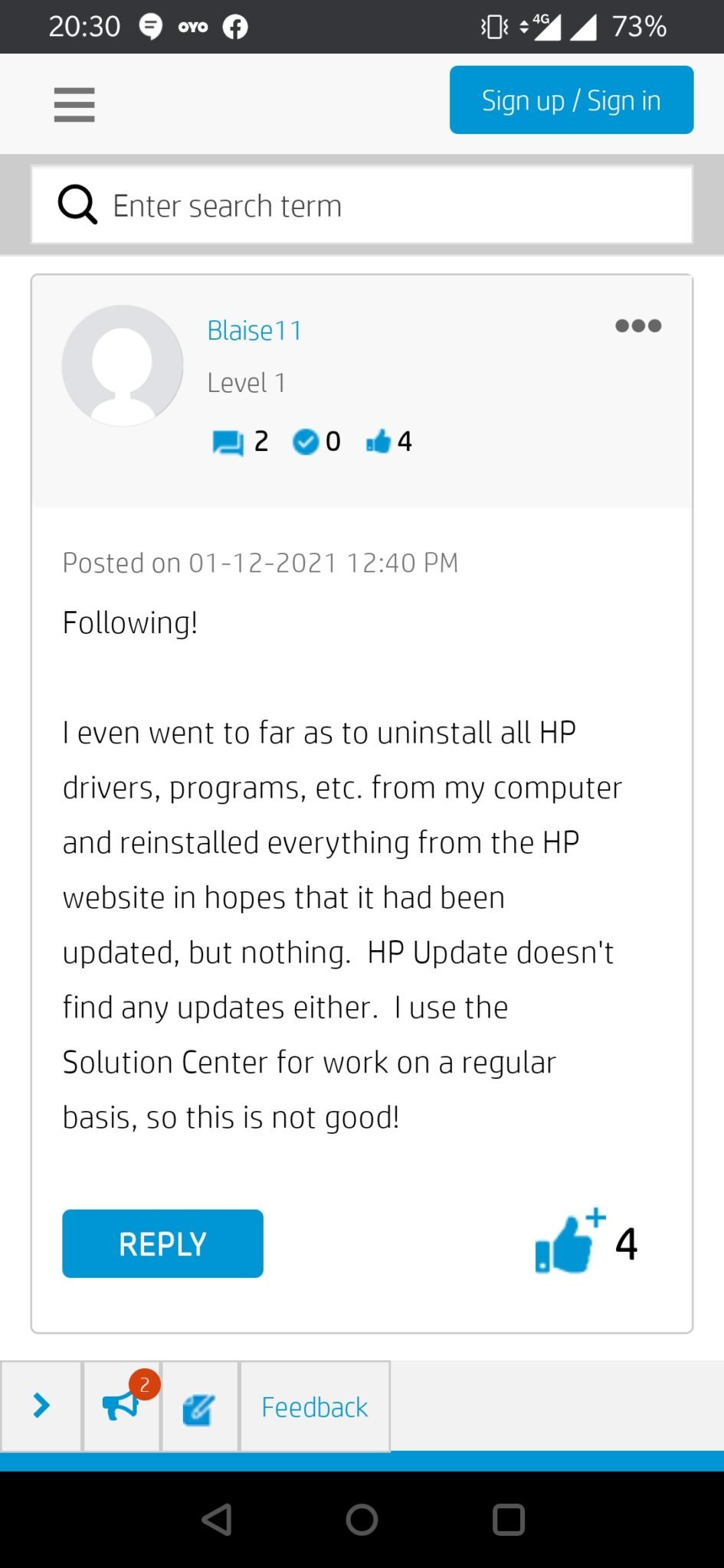 Here are some alternatives for you to carry out your work without the need of the Solution Center:-
Download the Windows built-in print driver for printing. You can refer this link for the guide.
For scanning use pre-installed apps like Windows Scan app or Windows Fax and Scan. Users can also download the HP Scan and Capture app.