Today, the Bluetooth SIG website published a certificate of a new Google Chromecast and Chromecast Voice remote on its website. The model number of the Chromecast and Chromecast remote is GZRNL and G9N9N respectively.
In August this year, these same devices were listed on FCC with the same model numbers. At first, we thought that Google is releasing Android TV Dongle with the Android Store support, but now it turns out that we were wrong and this new device is Google Chromecast.
On the certificate, we can see that the product category of these devices is mentioned as the "Wireless device" and "Interactive media streaming device" for Chromecast Voice Remote and Google Chromecast respectively.
Looking at the certificate, we can notice that these devices will come with Bluetooth 4.2 support. You can see the screenshots of the certificates of these two devices below.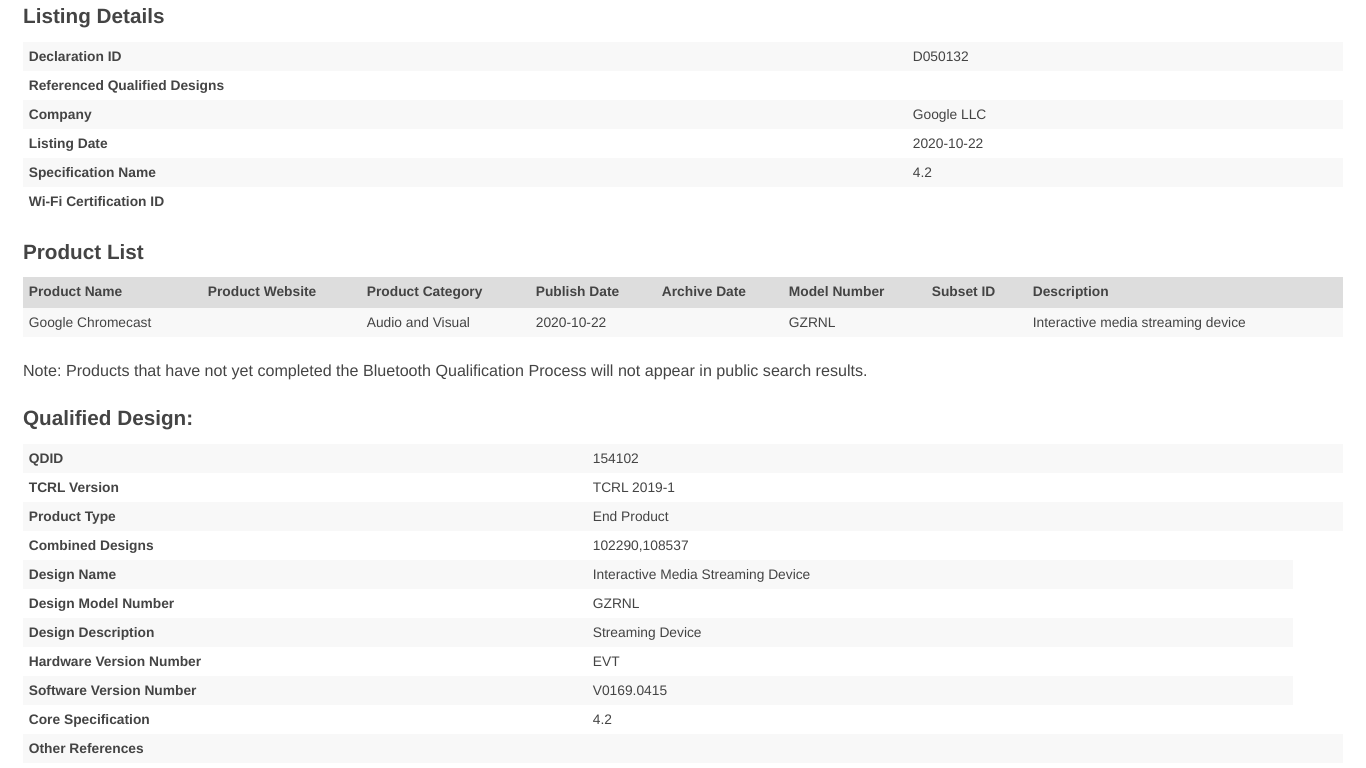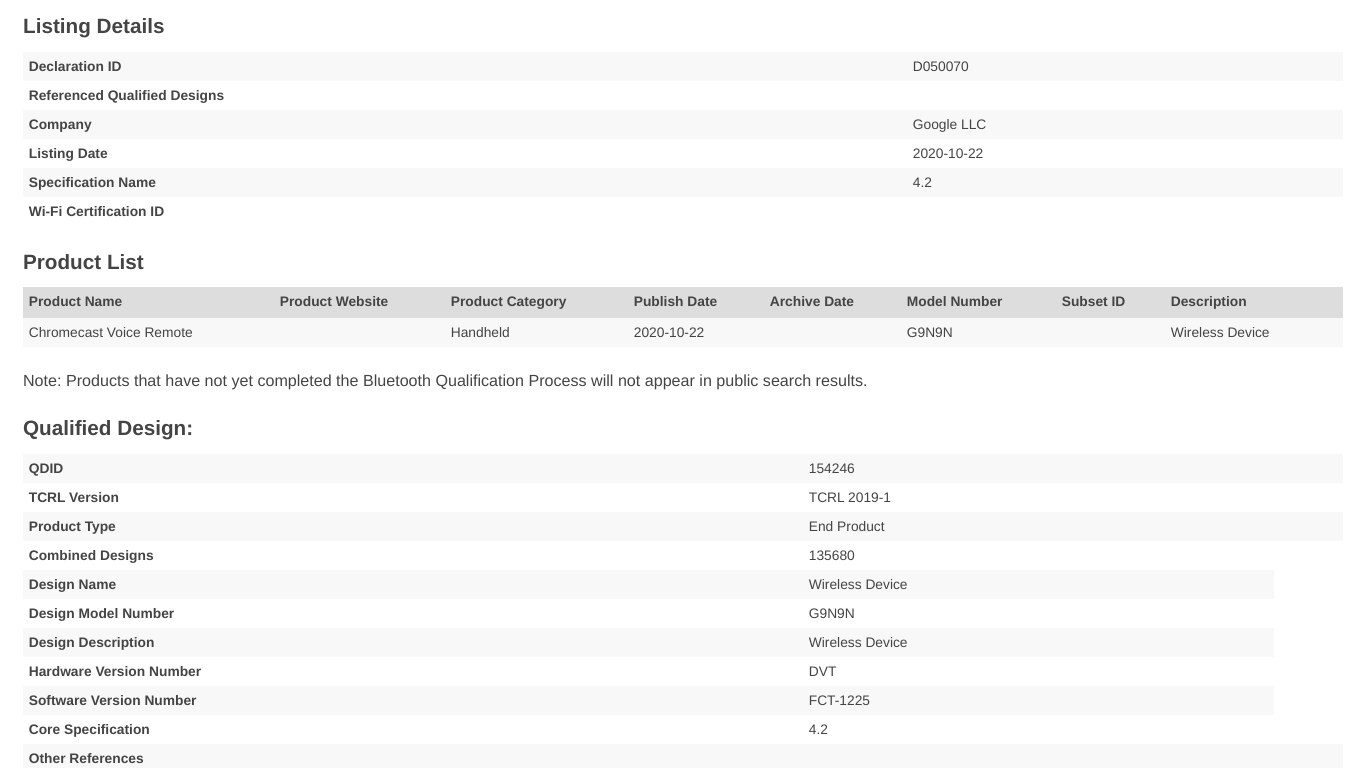 Google Chromecast is a streaming device. We can plug it into the HDMI port of a normal TV and start streaming favorite shows and videos directly to the TV screen. There are already 3 generations of Chromecast available in the market and now this new Chromecast could be the 4th generation that will come along with a voice-enabled remote. This voice remote will come with Google Assistant. The benefit of voice-remote is that you can change the channel, pause programs, and record your favorite show just with your voice. As this product is now already certified, Google should be almost ready to unveil it for the public.
We are continuously tracking reports related to Technology & will update you with more information whenever it arrives, so stay tuned! Follow our website to get technology updates as soon as we publish them.