It is unfortunate how BlackBerry has phased out. Smartphones to most people started with the complex mechanism of BlackBerry with its exclusive messaging system and social media. But everything started to slip out as the original smartphone came into the game, with reputed OS and touch-screen features.
But don't worry fans, as BlackBerry is all set to hit new heights in 2021, with better features suiting the present gen users. BlackBerry messed up big time by attempting to produce a touch-screen BlackBerry. Fans always preferred the original BlackBerry with alterations only on the features and not the entire concept.
A joint announcement has been made by BlackBerry, OnwardMobility, and FIH Mobile. A new Blackberry phone will be released in the Europe and North America markets in the first half of 2021. This device will run on Android OS and will successfully bring back the physical keyboard. Above all, this BlackBerry phone will support the 5G network which is amazing.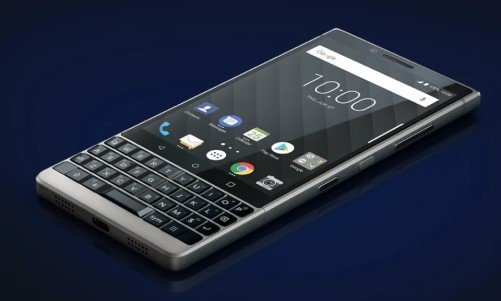 The official word from the CEO of OnwardMobility reads as follows:
Enterprise professionals are eager for secure 5G devices that enable productivity, without sacrificing the user experience. BlackBerry smartphones are known for protecting communications, privacy, and data. This is an incredible opportunity for OnwardMobility to bring next generation 5G devices to market with the backing of BlackBerry and FIH Mobile.

-Peter Franklin
Following the announcement, here's what the CEO of BlackBerry says about this exciting plan:
BlackBerry is thrilled OnwardMobility will deliver a BlackBerry 5G smartphone device with physical keyboard leveraging our high standards of trust and security synonymous with our brand. We are excited that customers will experience the enterprise and government level security and mobile productivity the new BlackBerry 5G smartphone will offer.

-John Chen
However, there are not many details revealed regarding the upcoming BlackBerry phone. All that we know is that OnwardMobility will take care of the product planning and market development. On the other hand, FIH Mobile will design and manufacture these devices, meeting the guidelines of BlackBerry.
We post related content and exciting updates every day, so stay tuned! Also, share this article with all those who will find this news helpful!