Basketball jersey numbers are more than just digits on the back of a uniform; they're symbols of identity, legacy, and style. These numbers have transcended the game itself, from Michael Jordan's iconic 23 to Larry Bird's historic 33. But players, like anyone else, crave a bit of personalization. And what if you don't like a particular jersey, regardless of its number, and want to switch it out? Well, switching out jerseys and changing their numbers are two different things in the game. But apparently, players are confused as to how to change their character's jersey and jersey number in NBA 2K24. Well, in that case, we are here to offer some assistance!
As far as changing the jersey number goes, it can be done via the in-game settings. But if you were not able to switch the jersey of your in-game character altogether in NBA 2K24, well, that is because you need to complete a certain quest in order to unlock the ability to make the switch. So, what is this quest? And how do you change the jersey number? Keep reading to find out!
NBA 2K24: How to switch Jersey & change Jersey Number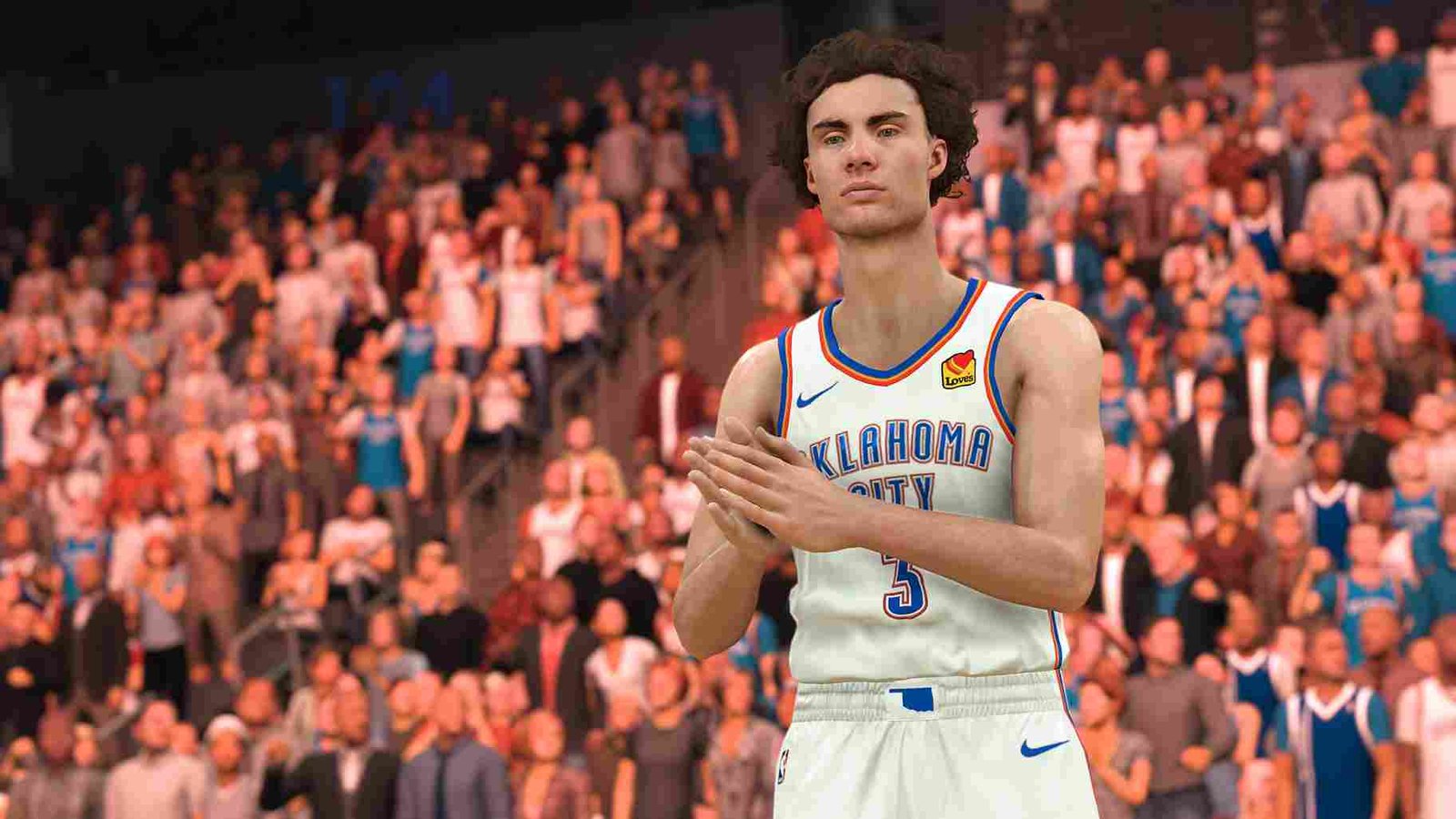 Changing the jersey or its number—the process for both is discussed below. Check them out!
Switching Jerseys
Now, in NBA 2K24, the ability to switch your jersey is not initially available. Yes, you heard that right; you will first have to unlock this feature. So, to begin switching your jersey, you will first need to complete the "SGA Fashion Tips" quest. However, here lies a small caveat: While the exact steps to start this quest may be unclear, players are aware of the requirements needed to complete it:
Gain 20,000 followers.
Defeat all eight bosses in Sunset Park.
Defeat all eight bosses at The Point.
Complete the Weekly Streetball Challenge.
It's not confirmed whether these objectives need to be completed sequentially or if fulfilling a few of them is enough to trigger the quest. You will need to explore the game to determine the exact process. After completing the quest, you will have unlocked the ability to switch your jersey in the game.
Changing the Jersey Number
While switching your jersey requires the completion of the fashion quest, changing the jersey number is relatively easy! You can do so by accessing the in-game settings. Now, if you do not know how to do that from the in-game settings, it is easy! Just follow the steps given below:
When you are in the game, press the pause button to open the menu.
Navigate to the "Options" tab in the menu.
Scroll down to find and select "Settings".
In the Settings menu, look for the option labeled "Jersey Number".
Click on "Jersey Number", and you should now have the option to switch your jersey number to any available number.
Note: If the number you want is already taken by a player on your current team, you won't be able to switch to that number. In that case, you may need to switch teams to select the desired number.
So, there you have it: the path to personalizing your jersey and its number in NBA 2K24. Now you can step onto the court with the number that resonates with you the most, and who knows, maybe it'll bring out the best in your virtual basketball skills. If you found this guide helpful, don't forget to follow us at DigiStatement for more gaming insights and tips! Read more: Can you play NBA 2K24 Offline without an Internet Connection?