Many video game players like to keep their characters shirtless while playing a game. We have seen characters can easily go shirtless in games like GTA 5, Fortnite, and PUBG but many players wonder that how could they go shirtless in NBA 2K22. If you are also wondering the same, continue reading this article to find out how to do it.
NBA 2K22 is a single as well as multiplayer basketball simulation game developed by Visual Concepts and published by 2K Sports on September 10, 2021. As you might already know, NBA 2K22 is the 23rd installment in the NBA gaming franchise and is the successor of NBA 2K21. NBA 2K22 is featuring a total of 6 different covers for the first time in history. One of the major reasons for this is the occasion of 75 years anniversary of the NBA. Coming back to the topic, here is everything you need to know about getting your character's shirt off in this game.
NBA 2K22 Going Shirtless
Going shirtless in NBA 2K22 is quite an easy process and it does not require any levels to be achieved or missions to be completed. You just have to complete a couple of simple quests to go shirtless in this game. Follow these steps to do so.
Go to the in-game map and search for the ATM quest that is present in front of the NBA Store on the map.

After getting in front of the NBA Store, you will be having a conversation with the ATM.

Now, he will give you a challenge and you have to complete it and come back again to talk to him.

This time, it will give you the Challenge to play 25 games on the twos court. The name of this challenge will be "Take Your Shirt Off". You can also afford to lose every game in this challenge. The main motive must be completing 25 games.

After completing this challenge, you will be able to go shirtless. Go to "My Player > Appearance > Top > Select your body from the list.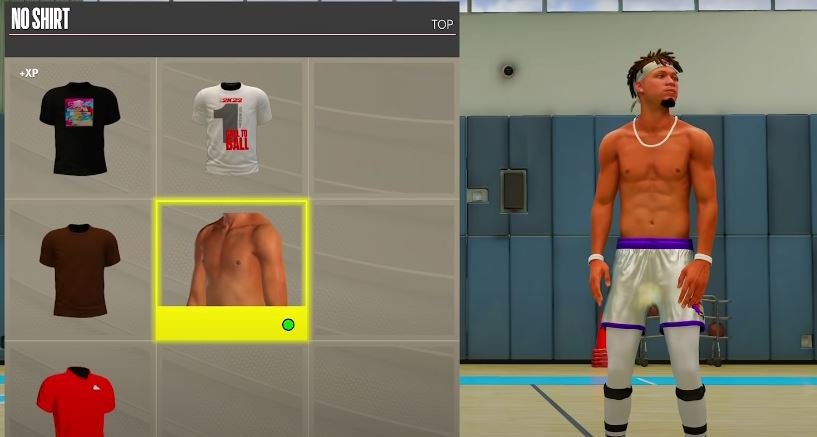 So, this is how you can go shirtless in NBA 2K22 easily. Share this article with your friends who would like to go shirtless in NBA 2K22. You can take a look at the KingSuperior video for more info. 
Read More:
Enjoy Gaming!!