Naraka Bladepoint developed by 24 Entertainment has been getting stuck on their logo during the loading screen. The developers have provided a fix to this problem and we will guide you through a step-by-step explanation on how to troubleshoot this issue.
If you're having any issues with Naraka not running or launching then read our guide on fixing this here
or if you are facing any lag or stuttering issue in-game then read  this guide on troubleshooting it
Naraka Bladepoint has a fresh take on battle royale games with an emphasis on hand to hand combat or combat using closed ranged weapons such as swords, its fluid, and well-designed combat system makes every game exciting and strategic, smashing the right click button won't get you too far in this 60 player battle royale.
The game consists of 7 playable characters and 11 weapons, including melee and ranged. The official launch of the game on August 12, 2021, brings with it some celebratory gifts from the Naraka team, they are giving away an immortal treasure to all players who follow them on Twitter and DM them "UNCHAINED", they are also giving any 12 players a chance to win 50$ as a steam gift card or via PayPal through a character creation competition which will last from August 13, 2021, to September 3, 2021.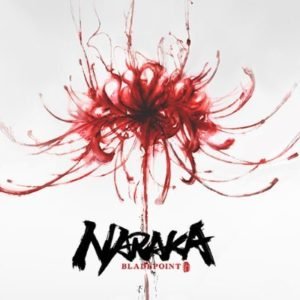 Naraka stuck on 24 Entertainment logo: Fix
If Naraka Bladepoint is stuck on the 24 Entertainment logo then to fix this issue you will need to install .net and Vc++ 64-bit environment.
You will need to install the files mentioned above so we would suggest creating a folder on your desktop where you can extract these files to install them.
You will need to install the .net environment from this link extract it to the folder on your desktop if needed and complete the installation
if you are not being able to install .net properly then you will need to reset your system, to do this we have listed the steps below, however, before you begin do ensure whether you need to back up your data.

Go to the start button by pressing the Windows key or clicking the bottom left of your desktop
type in settings
select "Update and Security"
select "Recovery"
and then select "Get Started"
similar to .net , you will need to install the Vc++ environment from this link follow the steps which will be provided during installation.
Once completely installed both files, restart your system and run Naraka Bladepoint.