Naraka Bladepoint launched on August 12, 2021, & the developers have issued various guides for fixing certain problems that players may run into, if you are experiencing Lag and Flashback issues in Naraka Bladepoint then read on further as we will give you a simple step-by-step guide on fixing this issue.
Naraka Bladepoint developed by 24 Entertainment is a 60 player battle royale game that provides players a new form of combat not seen in any other battle royale games till now. Naraka has melee and ranged weapon combat, this does not include any form of automatic assault rifles as seen in other battle royales such as Fortnite and Players Unknown Battleground.
The game includes 7 playable characters all with unique and mighty abilities, to see the full list of characters and weapons available in the game then visit their official site here and scroll down.
In celebration of the official launch for Naraka Bladepoint, they have hosted a character creation competition, the event will last from August 13, 2021, to September 3, 2021, there will be 12 winners selected and the prize will be a 50$ steam gift card or the equivalent sent to them via Paypal.
For launch day, they are also giving away an immortal treasure to all players who follow Naraka Bladepoint on Twitter and DMs them "UNCHAINED".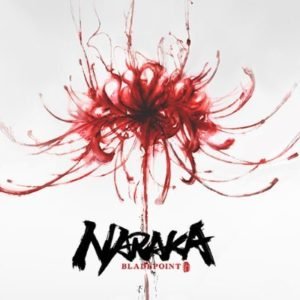 How to fix Lag and Flashback issues in Naraka Bladepoint?
To prevent lag and flashback issues from occurring while in-game, then according to a statement from the developers is that players should ensure they have Windows Virtual Memory settings on.
We will explain in a step-by-step process how you can turn this setting on.
tap the windows key on your keyboard and search "adjust the appearance and performance of windows"
a window should open up and select the Advanced tab
Click on "Change" at the bottom left corner of "Virtual Memory"
Select the "Automatically manage paging file size for all drives" box and click ok
you will be prompted to restart your system for changes to take place.
You will not face any lag or flashback issues anymore.