Battle Royale games have keenly captured the hearts of players worldwide with their intense and competitive gameplay. There are many games available in the genre, with each title slightly different from the other. My Hero Ultra Rumble is no exception, offering its own unique twist on this popular genre. However, as players prepare to clash in online battles, they are instead battling with the "Unable to Enter Match" error. So, let's dive into this issue and see if there are any fixes for it.
If you have been excitedly gearing up for epic battles in My Hero Ultra Rumble only to find yourself stuck, unable to jump into the action, you're not alone. Many players have encountered a frustrating issue where they can't seem to enter a match despite their eager attempts. This problem has caused quite a stir in the My Hero Ultra Rumble community, and players are eagerly searching for solutions. If you have also encountered the same thing, consider reading until the end.
My Hero Ultra Rumble Unable to Enter Match Issue: Is there any fix yet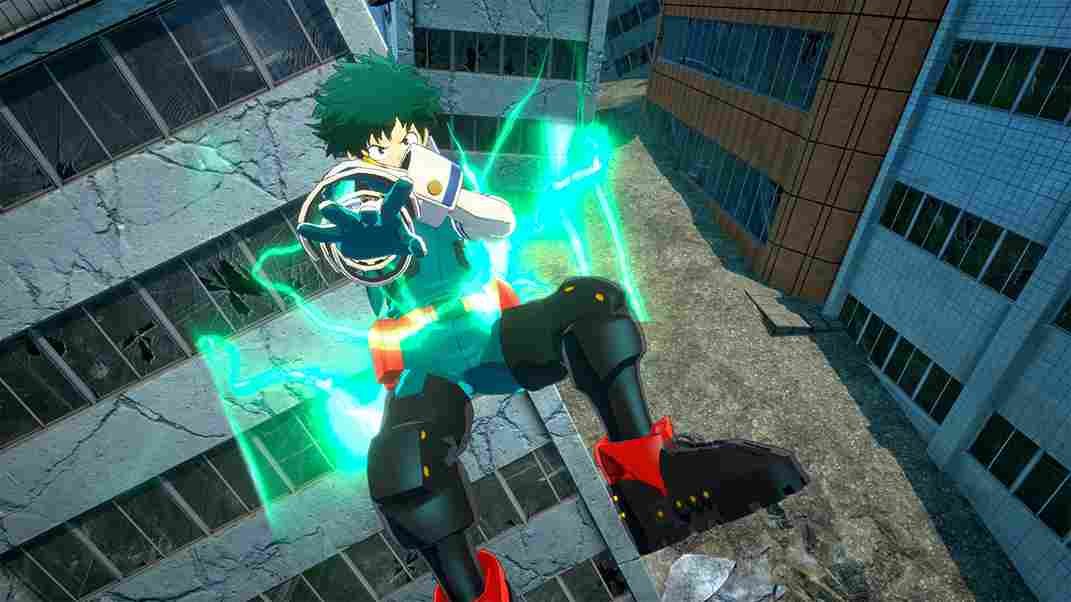 Although the game's developers have officially acknowledged the issues related to network connectivity and matchmaking and are actively investigating them, there is currently no official workaround. This means players must exercise patience and wait for a fix to be released. The developers have assured players that they are taking the problem seriously and are working to resolve it as soon as possible. However, since an exact timeline for the fix's release remains elusive, you might want to explore some potential workarounds. So, we have shared a bunch of them.
Reconnect and Retry
Sometimes, exiting the game and trying to join a match again can resolve the issue. This method doesn't always work, but it's worth attempting a few times to see if you can progress past the matchmaking process.
Restart and Check your Internet
If closing the game and trying to reconnect does not work for you even after numerous attempts, it is time to give your system/console a restart. Just make sure to disconnect all wires and let them stay disconnected for a while. You can try rebooting the router as well, or better yet, make use of an Ethernet cable if possible. After that, plug everything back in, restart your system/console, launch the game, and see if you can enter a match.
Updates
If there is an update pending for the game, download and install it! If not, keep an eye on the game's official channels for any news or updates regarding the issue. The developers are actively working on a fix, so a future game update may contain the solution you're waiting for.
Check server status
Since the game relies on servers to match players in its battle royale gameplay, you have to make sure that its servers are online while you are trying to log in or attempting the matchmaking process. Head to the official Twitter (X) account of My Hero Ultra Rumble to get the latest server status updates. If the servers are down, consider waiting for them to go back online.
Report the Bug
If you haven't already, consider reporting the issue to the game's support team through official community channels. Providing detailed information about when and how the problem occurs can be invaluable in the troubleshooting process.
Reinstall the Game
While it's a drastic measure, reinstalling the game might fix any unknown reason that has been causing this problem in the game. Therefore, consider doing so, and then launch the game to check if the issue persists.
Finally, as of writing this article, My Hero Ultra Rumble lacks a robust notification system or announcements to inform players about ongoing maintenance. However, developers seem to be taking player feedback seriously. Recently, they implemented a pop-up notification feature, which can help players stay informed about server downtimes. Anyway, that is all for this guide. If you found it informative, make sure to follow DigiStatement for more guides on all the latest games. Read more: My Hero Ultra Rumble Stuck in Tutorial Bug: Is there any fix yet