Developed by NetherRealm Studios and published by Warner Bros., Mortal Kombat 11 is a 2D fighting game that is a heavily modified version of Unreal Engine 3. It is the eleventh main edition in the Mortal Kombat series and the sequel to Mortal Kombat X, which was released in 2015. The game is available on all top gaming consoles. With Nintendo Switch, MK11 has been facing several errors. One of the errors in the game on Nintendo is the Mortal Kombat 11 crashing error. If you are facing this error too and want to resolve it, we have it all covered in this blog for you!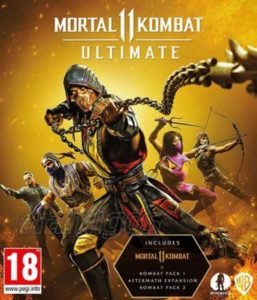 About the game
Mortal Kombat 11 includes a Custom Variation feature that provides a character customization system identical to the Gear system in NetherRealm Studios' previous DC Comics fighting game Injustice 2, which advances on the Variation system presented in Mortal Kombat X.
A Flawless Block mechanic, which allows players a comeback window after stopping an attack with precise timing, is also unique to the series. Mercy, which was previously seen in Ultimate Mortal Kombat 3, is another returning finisher in which the winning player can choose to resurrect their opponent, granting them a little amount of life.
What is the Mortal Kombat 11 crashing erroron Nintendo?
When you open the game, the game straight away crashes to the home screen of Switch. Sometimes it can also happen in the middle of the game.
This is a nerve-wracking error and is becoming very frustrating for the users. Until now, no patch update is available from the developers of the game or from Nintendo.
How to fix the Mortal Kombat 11 crashing error on Nintendo?
Although there are no official solutions for this error, there are a few steps that you could follow to resolve it.
Method 1: Power Cycle the Device
This is different from the sleep mode, which is the default mode of Nintendo.
Press and hold the POWER button at the top of your system, near the volume controls, for at least three seconds.

After that, select 'Power Options' from the menu that appears on the screen.

Then select 'Turn Off'.

After allowing the system to turn off for 30 seconds, please try turning it back on using the POWER button before attempting to play the game again.
Method 2: Clear Cache
To clear cache from the device, follow the below steps:
Firstly, go to the System Settings.

After that, click on the System option.

Then, navigate to Formatting Options.

There you will see an option of 'Reset Cache'.

Click on that and then return to the game to see if the issue has been resolved.
These 2 methods should help you fix the error in your game in Nintendo Switch.