The best part of games is the variety it provides. Success comes to great ideas that amuse, no matter what genre it is. Not every game is a shooter or sports game. We at Digistatement love playing games of all kinds. In this article, we will look at Hearthstone and learn more about its future. Is Hearthstone dying in 2021? Let's find out: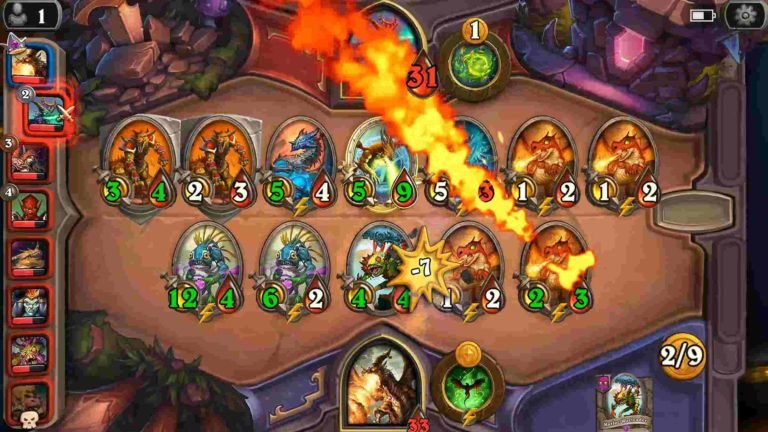 Hearthstone
So what is Hearthstone? For the uninitiated, Hearthstone is an online multiplayer digital collectible card game. It is a turn-based game where 2 players are pitted against each other, with a deck of cards each. Cards have characters, spells, and other attributes players can employ. These attributes help players strategize and spice up their attacks. The main goal of the game is to reduce the opponent's health to 0.
Unlike other games, like Magic: The Gathering, Hearthstone is entirely online. This allows greater accessibility and has helped Hearthstone garner a huge audience for itself.
Is Hearthstone dying in 2021
Games come, and games go. It is no news that with the meteoric rise in ideas and concepts, there are several games that die to make way for new ventures. Hearthstone has garnered a sizable fanbase that enjoys the game, but how well is the game really doing?
As far as revenue milestones go, Activision reported that Hearthstone and Destiny alone accounted for about 1 billion dollars in revenue for the company. According to SuperData Research, Hearthstone generates a healthy amount of revenue in June 2015, about 20 million dollars in the month alone. KeyBanc Capital Markets estimates that Hearthstone rakes in a whopping 600 million dollars in revenue every year, as of the year 2019.
The game enjoys healthy streaming support as the game is streamed and watched a lot on several platforms. However, what's better than watching someone play a game? That's right, playing it yourself. As of now, the game has over 180000 concurrent players enjoying the game.
Is Hearthstone dying in 2021? The game is far from dying, as far as we can tell.