Just like what Bethesda did with Starfield, NetherRealm Studios, and WB Games have also adopted the same formula and released Mortal Kombat 1 as early access for Premium and Collector's Edition buyers. And just like in Starfield, Mortal Kombat 1 players are also suffering from countless bugs and errors. Among the myriad of issues present in the game, only a few are as annoying as the stuttering and FPS drops. So, what can be done? Is there a fix for this?
When it comes to fighting games, FPS drops or stuttering are the biggest sources of annoyance for players. Timing is critical in games like this, and issues like this can impact the outcome of a whole match. It's a problem that needs to be addressed immediately. While the stuttering mostly occurs during in-game matches, some also reported facing the same problem during cutscenes. So, is there a fix? Let's find out!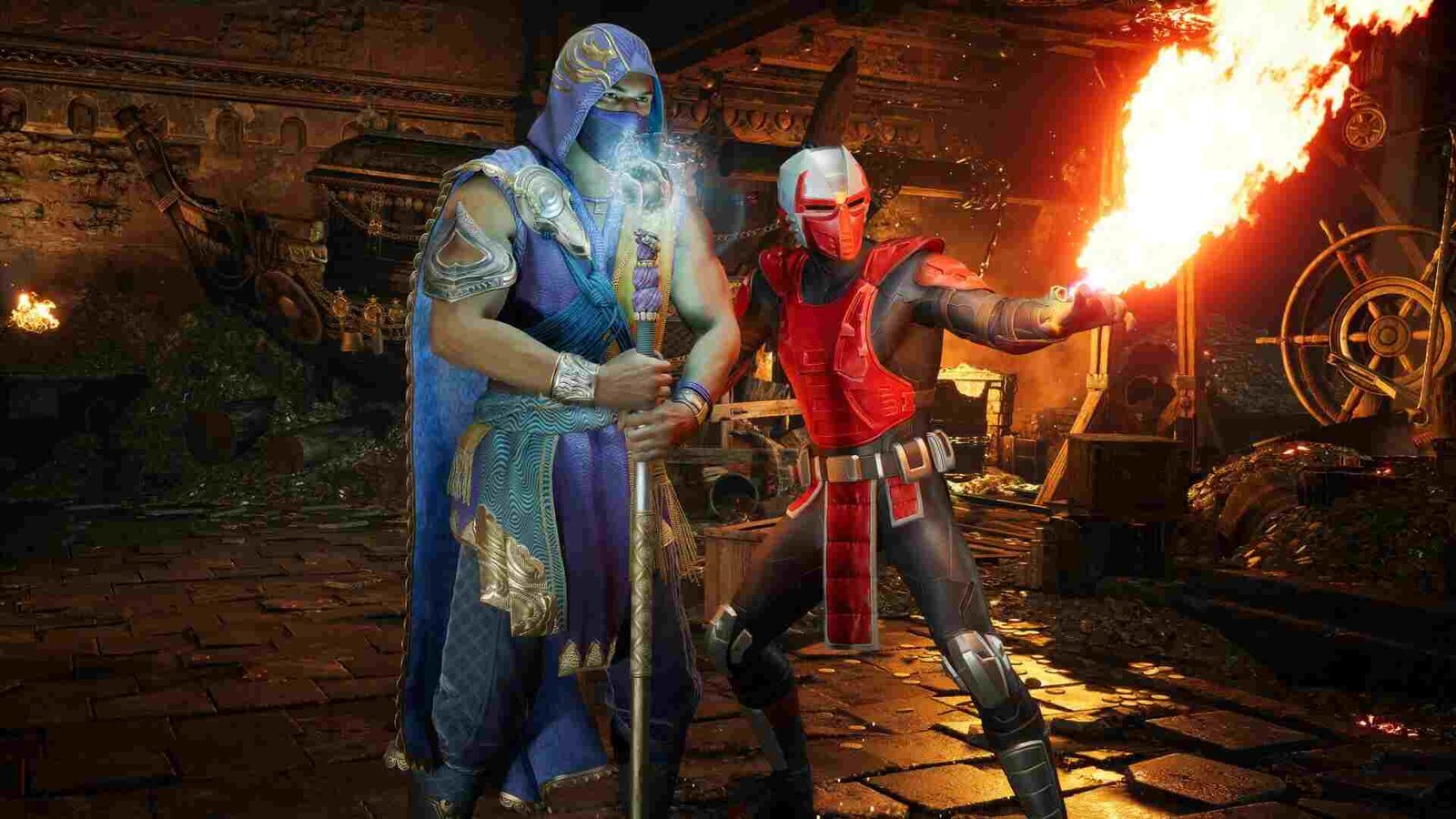 Mortal Kombat 1 (MK1) Stuttering & FPS Drops Issue: Is there any fix yet
Due to this being such a fresh release, MK1 players are still waiting for an official fix for this issue. But the waiting game is a painful one, so try the following workarounds and see if any of them provide meaningful results.
Switch to Windowed Mode –
Players can try playing the game in windowed mode if the issue seems to be constant in fullscreen mode. You can go to Settings > Graphics and, under the Display section, change the Video Mode option to Windowed. Additionally, disable VSYNC and limit the in-game FPS to 60. This will massively help in reducing stutters and FPS drops. Also, while you are here, consider setting the Graphics preset to Low/Medium. You can change the Upscaling Method to AMD FSR 2 and check if the issue persists.
Tinker with settings in the NVIDIA Control Panel –
This workaround is tailored for Nvidia GPU users. So, open the Nvidia Control Panel and head to Manage 3D Settings. Next, on the right side of the screen, you will see two options: Global Settings and Program Settings. Select Program Settings and choose Mortal Kombat 1 from the list of programs. If you can't find it from the drop-down menu, click on Add in order to browse and add the game's .exe file. Now scroll down, find the sub-options below, and change them accordingly to the following:
Max Frame Rate – 60FPS
Low Latency Mode – On (Enabled)
Power management mode – Prefer Maximum Performance
Anti-aliasing: FXAA – On
Anti-aliasing – transparency – 8x
Tripple buffering – On
Texture filtering – Anisotropic sample optimization – On
Update GPU drivers –
The latest drivers that are compatible with the latest game releases are being released regularly by GPU manufacturers, so make sure to install them whenever possible. And since MK1 is a fresh release, you should check if a new driver update is available for your GPU or not. If it is, then download and install it. There are two ways to check and download GPU drivers: Get it from the official website of the GPU manufacturer or do it through the companion app.
Disable E Cores –
**Tinkering around with BIOS can result in unlikable consequences if you don't know what you are doing. So do this workaround at your own risk.**
If you have an Intel CPU, try disabling its E-Cores in the BIOS. Now, accessing the BIOS is entirely dependent on the motherboard, so consult the manual that came with yours. Once you are in BIOS settings, go to the Performance tab and click on Processor, located below. In the next window, at the end, there's the "Active Efficient Cores" option. Change the value to 0 and press F10 to save your settings. The PC will perform a reboot after this.
Repair game –
These issues could also be a result of the game missing crucial files. In such cases, repairing is the best choice. For this, open Steam and head to the library. From there, right-click on Mortal Kombat 1 and select Properties > Installed Files > Verify integrity of game files. Once the verification is complete, restart your PC.
Close other applications –
Mortal Kombat 1 is a pretty resource-heavy game, and as such, you should close every other background application on your PC while running the game. Unless you've got a top-of-the-line build, this should be done every time you start the game. You can do so via the Task Manager.
Give admin access –
Most modern games require admin access to run properly, and the same is the case here with Mortal Kombat 1. In case you don't know how to do this, just:
Right-click on either the game's .exe or shortcut.
Select Properties and click on the Compatibility tab.
In this new window, you will find a myriad of options, including "Run this program as an administrator".
Checkmark this option. Click on Apply and OK to finish the process.
Don't cancel shader preparation –
When you start the game, it shows you a notification informing you that it's preparing shaders. Now, there's a cancel button at the bottom but we recommend against using it. Let the shader preparation be complete first and then play the game.  
Run the game on a dedicated GPU –
Maybe the reason you are encountering constant stutters and FPS drops is due to the game using the integrated GPU instead of the dedicated one. While such things are rare, they can happen. And unless you only have a dedicated GPU on your build, we suggest you mess with some settings. Head to the Windows Graphics Settings, and add Mortal Kombat 1 to the list by clicking on Browse. Now, click on the game and select Options. From the sub-options presented to you, select High Performance. Click on Save to finish the process. After this, launch the game and check whether the issue persists.
That said, we hope the provided workarounds helped you get rid of this issue in Mortal Kombat 1. For more guides and information on Mortal Kombat 1, follow DigiStatement. Also read: Is there a Mortal Kombat 1 PS4, & Xbox One Release Date