Some features are necessary to be included in newly released games. For a high-resolution game made especially for PCs, supporting the ultrawide resolution is a necessity whereas, for a multiplayer game, the feature of voice chat is mandatory for the developers to add. Monster Hunter Rise is a recently released game. For Nintendo Switch users, it is a few months old, but for PC game fans, it is brand new. As Monster Hunter rise is a new game for PC, many game fans wonder that, is the feature of Voice Chat and Ultrawide Resolution available? Read the full article to find out.
The award-winning and top-selling series, Hunter Monster has received its latest installment as Monster Hunter Rise. In this game, you become a Hunter who is hunting monsters using different types of Weapons. Unlike the previous installments in the series, this game features all-new maps with a fresh storyline to follow. Also, there is a multiplayer mode in this game through which you can play quests in a co-op mode. We have discussed this topic in a separate article, so you can head here to read it. Coming back to the main topic, here is everything you need to know about the availability of the Voice Chat feature and Ultrawide Resolution in Monster Hunter Rise PC.
Monster Hunter Rise PC Voice Chat feature: Is it available?
All those who are quite excited to play the multiplayer mode of Monster Hunter Rise on PC would be glad to know that it supports the Voice Chat. The feature of voice chat always makes it easier when it comes to co-op mode. Be it helping your friends or making strategies efficiently, the voice chat feature is a lot better than other forms of communication like text chat. Through voice chat, you can communicate to the players who are present in your lobby in Monster Hunter Rise PC. Now that we have discussed about the Voice Chat feature, let's get right into our next topic, Ultrawide Resolution.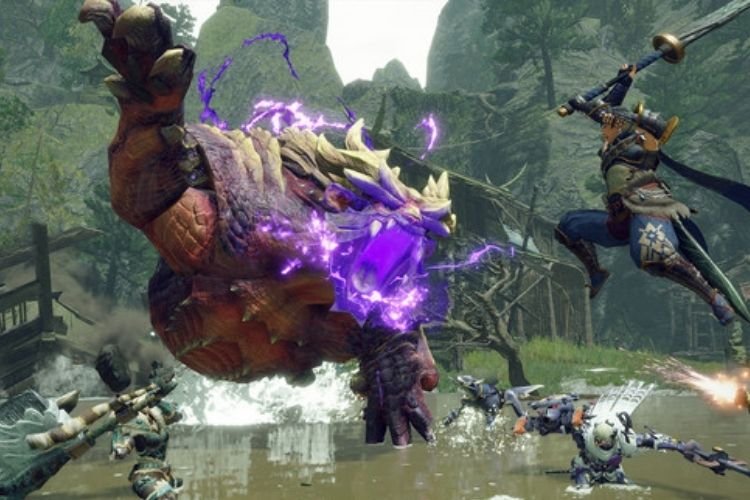 Monster Hunter Rise PC Ultrawide Resolution: Is it available?
The ultrawide resolution always gives us a remarkable experience in gaming. We have seen many game devs getting criticized in the past for not adding ultrawide resolution support to their games, but CAPCOM Co., Ltd. has not made the same mistake in the case of Monster Hunter Rise PC. To experience a higher level of immersion, you can always optimize Monster Hunter Rise PC to 21:9 (ultrawide display resolution).
So, this was everything about the availability of the Voice Chat feature and Ultrawide Resolution in Monster Hunter Rise PC. If you found this article helpful, share it with your friends.