Monster Hunter Rise is an action RPG. RPGs are stat-heavy games that require you to pay attention to various stats and builds. They are a math fest and usually force you to make builds that are the best combinations of stats. You will also need to learn to do this if you want to get good at them. Weapons are a very crucial aspect of this system. As your primary offensive offering, the type of weapon and how your stats complement it plays a very important role in an RPG. Monster Hunter Rise is such an RPG that offers multiple weapon types and asks you to choose between them based on the enemy. This is a feature that is not very common in games and hence can get confusing. In this article, we are going to take a look at Monster Hunter Rise: How to change weapons.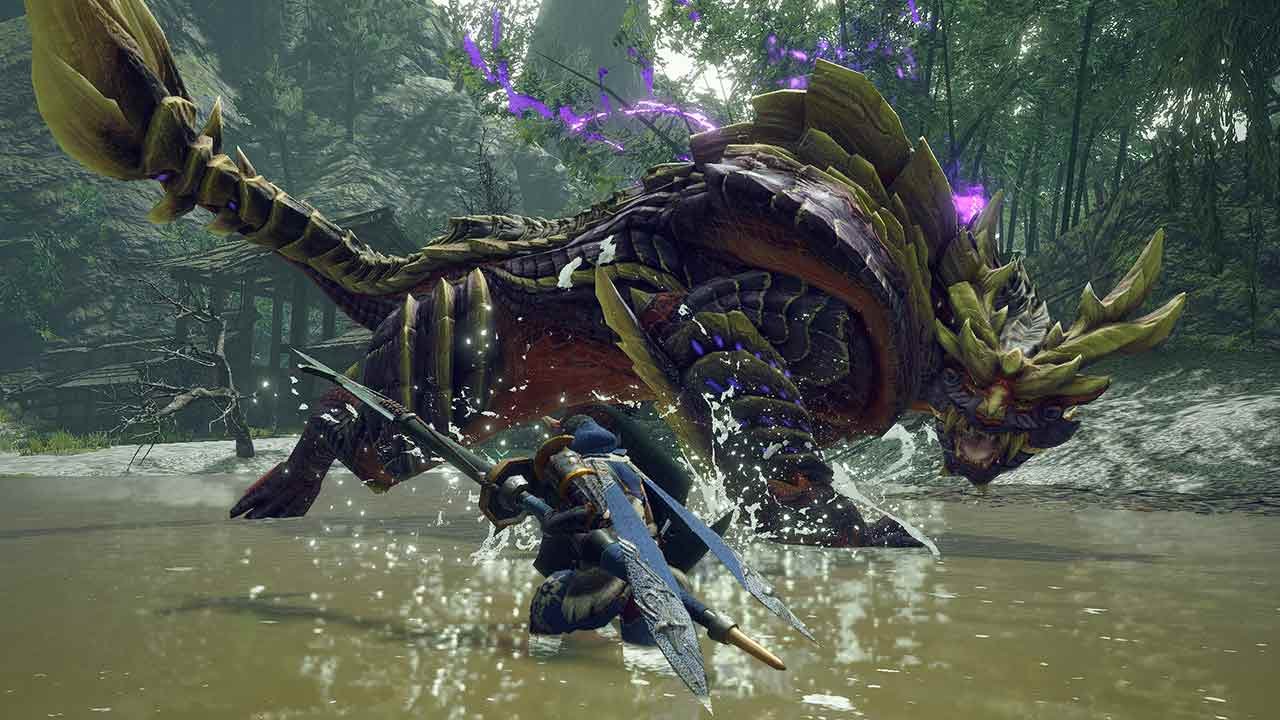 Monster Hunter Rise has a mind-boggling 14 types of weapons. When you start the game, you have the starting version of each of these weapon types with you. You can equip and use any of them at will. All you need to do is take a trip to the item box. This is an enchanting aspect of Monster Hunter Rise as it encourages you to experiment with and use different types of weapons. The monsters in the game have been designed to be tackled with different weapons and so have corresponding strengths and weaknesses. In order to improve your odds, you may want to periodically revisit the hub or the village and change your weapon for something that is better at handling the monster you are set to face next.
Monster Hunter Rise: How to change weapons?
The process to change weapons in Monster Hunter Rise is very simple. All it requires is that you go to an item box and interact with it. Here, you can do many things such as change your appearance and the appearance of your buddies as well. Follow these steps below to change your weapons from an item box;
Head to an Item Box.
Interact with the Item Box.
Take the weapon you want to use.
Equip it.
You are ready to go hunt monsters.
These are all the steps involved in changing your weapon in this game. It really cannot be any simpler than just picking out the weapon you want to use and equipping it. Since the story mode and online go hand in hand, you need not change your build online separately.
If you found this article helpful, please consider visiting DigiStatement for more information and articles just like this.