Not long ago, we posted an article on a new update for the MIUI Alpha launcher. The update brought five major changes, two of them included re-additions of older features. But Xiaomi surprises its users once again, as MIUI Alpha Launcher receives another update, but with the addition of more changes this time.
Launcher apps handle the most complicated tasks of smartphone users. From likable performance to an interesting appearance on the inside, MIUI Alpha Launcher takes care of everything. You will find the download link in this article to get the latest, updated MIUI Alpha Launcher version 4.20. But firstly, check out what's new.
Alpha Launcher update changelog-
Repair disable screen time management, disappear animation to the left of the desktop. The bug that disappears in the upper corner
Solve the problem of displaying the name of the double open application of the recent task
Fix the problem of the page display mask after using the door card in the negative screen
Fix the bug of incorrect color inversion in the recent task DarkMode
Increase the vibration of the desktop drawer FastScroll
Fix the flashing animation of the up-slide gesture in Android 11
Horizontal screen is prohibited on the desktop settings page
Correction of direction of search arrow in drawer under RTL
Get the App-
As you could tell already, Xiaomi has worked more on fixing problems faced by users in this update. Click the link below to instantly start downloading the updated version of MIUI Alpha Launcher.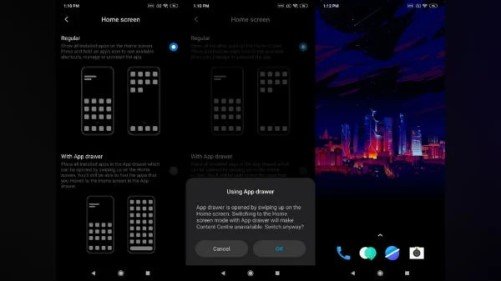 The update was shared on Telegram by a Xiaomi MIUI channel. Reach out to us via the comments section if you face any trouble downloading.
We post related content and exciting updates every, so stay tuned! Also, share this article with all the Xiaomi users!