As exhilarating and astonishing the tech space could prove at times, it can also prove quite predictable on other occasions. But hey, when has that ever been a bad thing. The previous month was full of regular updates on the MIUI 12. Xiaomi had initially released a list of 20+ eligible devices and MIUI 12 updates kept popping up. Various reports from China claim that by mid-September most Xiaomi devices would have received Stable MIUI 12 ROM. We'll speculate the future later, first let's focus on what we have today. You can now get your hands on the latest MIUI 12 China Beta ROM 20.9.3 officially announced on Mi Forum. Mibatman is a familiar name on the Mi Community and has a reputation for breaking most such updates.
MIUI 12 China Beta ROM 20.9.3
The latest post informs the Mi Community on the Changelog of MIUI 12 ROM 20.9.3. MIUI 12 has brought a plethora of cosmetic changes with new animations everywhere and different schemes. The Super Wallpapers have been introduced to bring an extraterrestrial feel to your screen. There is, of course, the added convenience of Frame Rate monitor that we get as a standard internal application. This helps us get rid of that extra third-party application that only proved useful on countable occasions. The changelog presented by Mibatman, however, focuses on another brilliant feature known as the Super Document.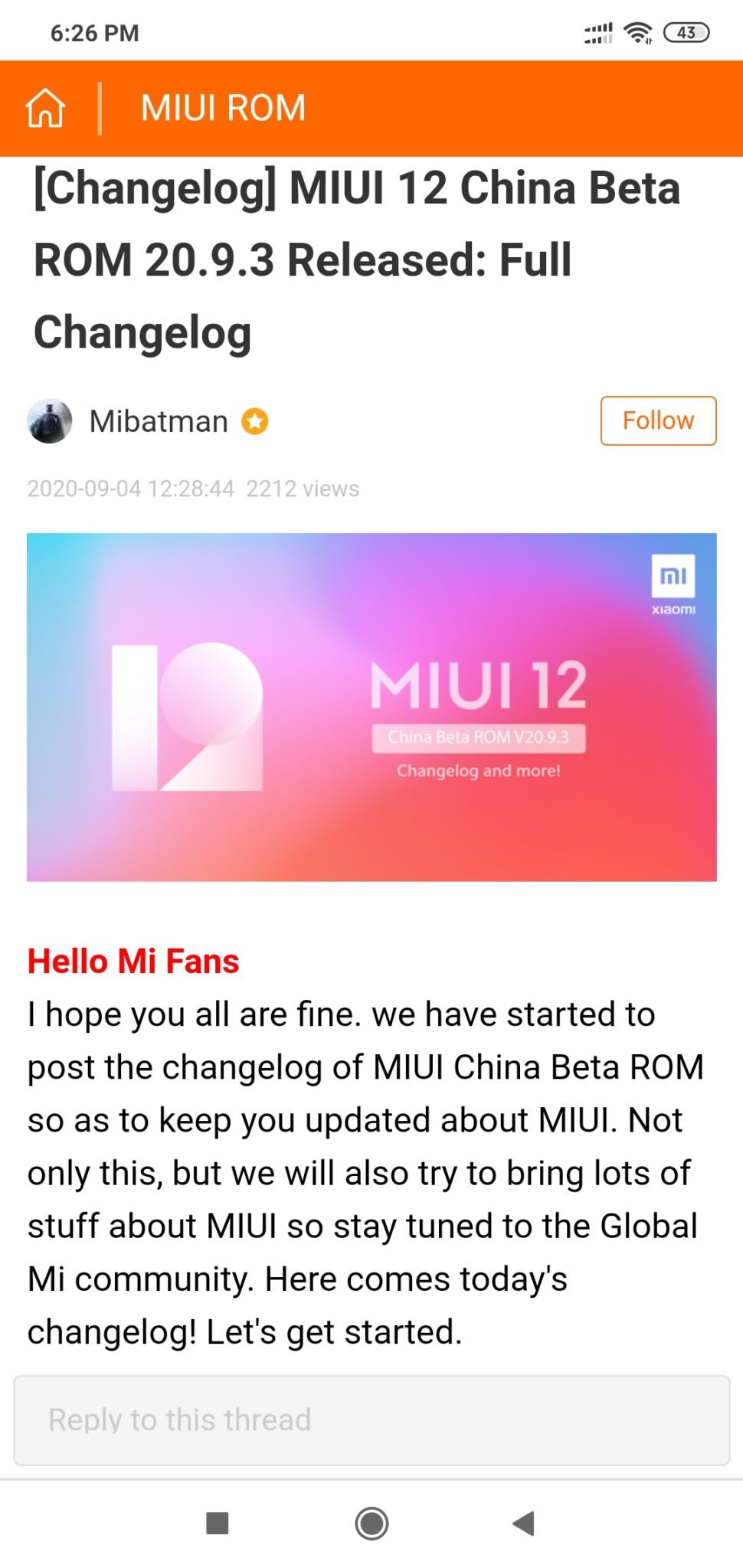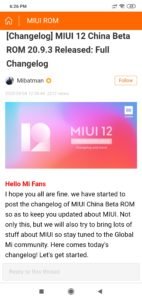 The floating function panel will be complemented by quick collapse and expansion making on the go functioning faster. A feature for rotating screen prompt has also been added to make working on the doc less irritable. The PPT/PDF will all be visible as thumbnails which means navigating through different pages and documents will be piece of cake. Evidently. MIUI 12 ROM 20.9.3 is a China Beta and owning a Chinese variant is a pre-requisite. There are a number of devices that would unfortunately not be getting these updates due to ongoing software development. These include the likes of Mi 10 Pro, Redmi k30 Pro, Mi 8, Mi MIX 2S, Mi 10 to note among a few.