Armour in Minecraft is undoubtedly one of the important features at your disposal. The Minecraft survival experience can be overwhelmingly harsh at times, especially for newer players. Therefore, a few pieces of full body protection comes in handy.
The game handles this feature very well as players have the full independence to craft their own sets of armour. One has to roam the world and gather resources for it. With enough material, you can craft and equip yourself with a helmet, a breastplate, armoured trousers and a pair of boots.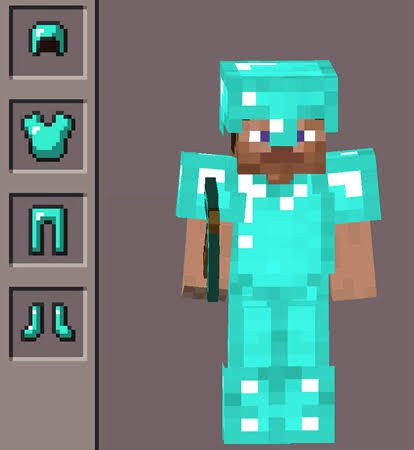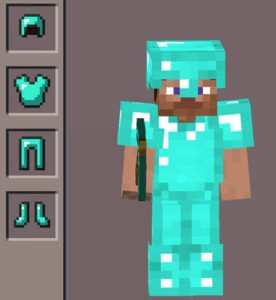 It increases your resistance to damage, as a part of the damage dealt to the player is absorbed by this protective clothing. The percentage of damage protection depends on the type of armour equipped by your character.


Minecraft currently offers six tiers of armour, namely leather, gold, chainmail, iron, diamond and the newly added netherite. Anything you equip is shown as a small bar situated right above your HP bar. This bar shows 10 levels of armour which increases as you put on better class of equipment.
However, there is a minor flaw with this system. This armour bar doesn't show which type of equipment you have equipped. The transparent slots become solid upon wearing armour and that's the extent of information provided by it.
Luckily, this flaw can be fixed using the custom armour display mod. This mod makes the armour bar display more information by representing each tier of armour with a specific colour code. Making it possible to quickly know what type of equipment you have on your character and it's strength and durability.
A new updates version of this mod is out now. It works to make the preexisting version better. The update adds the elytra display as well which tells you if you have it on your character or not. We don't know about you but jumping off a cliff only to realise it mid way that you forgot your elytra isn't always what everybody looks forward to.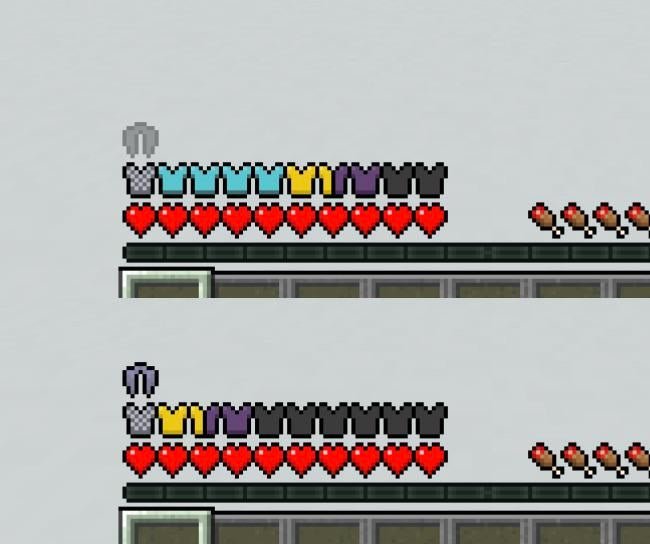 You can visit the Reddit profile of the creator of this mod by clicking here. We recommend checking out the updated mod to better optimize your gameplay.