Microsoft Teams, an online collaboration platform that allows users to chat, have meetings, and share notes and attachments is currently down & having an outage at many locations. Many users are unable to see the status of other users.
This issue is coming for Microsoft Team users since last 30 minutes & it has affected a large number of users. So, if you are also experiencing a similar issue, fret not, many others are also facing a similar problem. Have a look at some complaints below.
@MicrosoftTeams is it down? Can't change availability and can't see anyone's either…

— Aakash (@aakashevans) May 5, 2020
@MicrosoftTeams All users status is showing as Unknown… Is anyone else seeing this?

— Hacene (@TheRealHacene) May 5, 2020
@MicrosoftTeams not working doesn't show status …

— Dharmendra Chauhan (@dchouhan0) May 5, 2020
Issues with Microsoft Teams can also be noted & observed on the Down Detector, which is an outage tracking website. You can check the outage map down below showing affected areas & locations.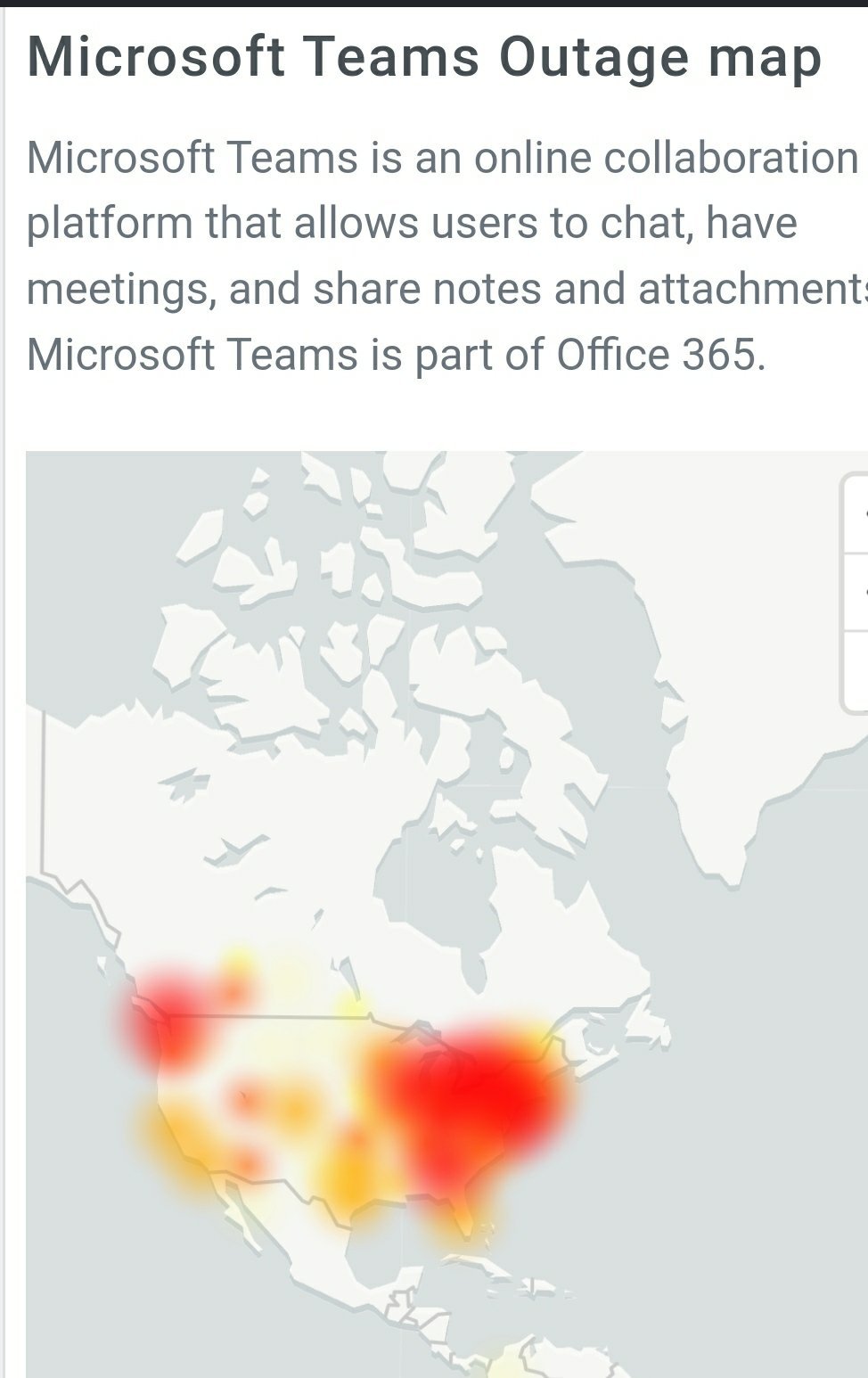 No official statement has been issued by Microsoft Teams yet, but we certainly hope that engineers will resolve the issue at the earliest. We are keeping a close tab on all the developments & will update you with more information whenever it arrives.
Microsoft Teams is currently one of the most used application to make video calls under the ongoing Coronavirus Pandemic. An unprecedented spike in users has also put a load on the servers of Teams, Webex & Zoom.