Note: New Updates are added at the bottom.
---
Original Post(April 29): Spectrum is currently having an outage at many locations. Many users are unable to access the internet at many locations.
The issue is widespread & has affected a large number of users. They have taken the route of forums to convey ongoing problems & issues. spectrum internet and cable TV are down for hundreds of users. Have a look at a few complaints down below.
@END7ESS @Ask_Spectrum why is the internet not working?

2020-04-29 14:43:37
@kevinbutternubs @Ask_Spectrum I am getting very frustrated with the service we are getting, everytime we get a tech out here there is always a problem with the internet shortly after. Now I can't even connect to the router.

2020-04-29 14:34:51
@Dangerboy4020 @Ask_Spectrum You might want to start by not contacting me to cancel my appt saying you fixed my issue when the issue you fixed was with TV service and my issue is internet….
Spectrum Outage Map:
Down detector – a renowned service that gives details about live outages – also conveys that Spectrum is indeed going through a glitch in some regions as can be seen in the image below: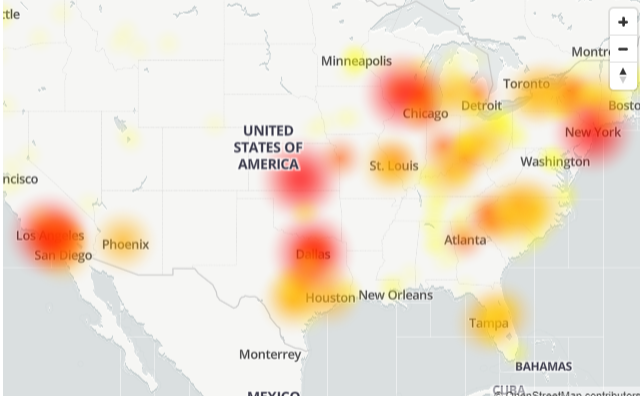 Well, no official statement has been made regarding this issue yet. Rest assured, we're keeping a close eye on all related developments, and will update the story with relevant info as and when we come across any. So in case, you're encountering the issues discussed here, stay tuned for updates.
---
Update: May 4
Spectrum Internet is down again and not working many users.
@AndresM28824901 @ask_spectrum is there an outage at 91764 area code?

May 4, 2020, 2:41 a.m.
@TacoSaild @Ask_Spectrum Y'all working on the East coast outages ?? Or am I going to just not have internet all night, ZIP – 38401

May 4, 2020, 2:26 a.m.
@saucyslurp @Ask_Spectrum is there an outage in columbus ohio? trying to play fortnite with the boys and my internet is straight poop

May 4, 2020, 2:14 a.m.
@bluetexan_ @Ask_Spectrum experiencing outage in NW Austin, zip code 78717. Please asvise

---
UPDATE: May 6
Spectrum internet is down for hundreds of users.